1. To find the First Grade tests, click Test Explorer:



2. Expand the "Grade Level" filter and select "Grade One":

First (1st) Grade Test Titles: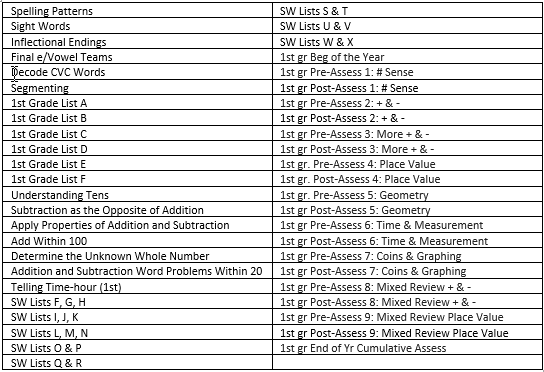 First (1st) Grade Common Core State Standards (CCSS) Test Titles:

First (1st) Grade Texas TEKS Test Titles: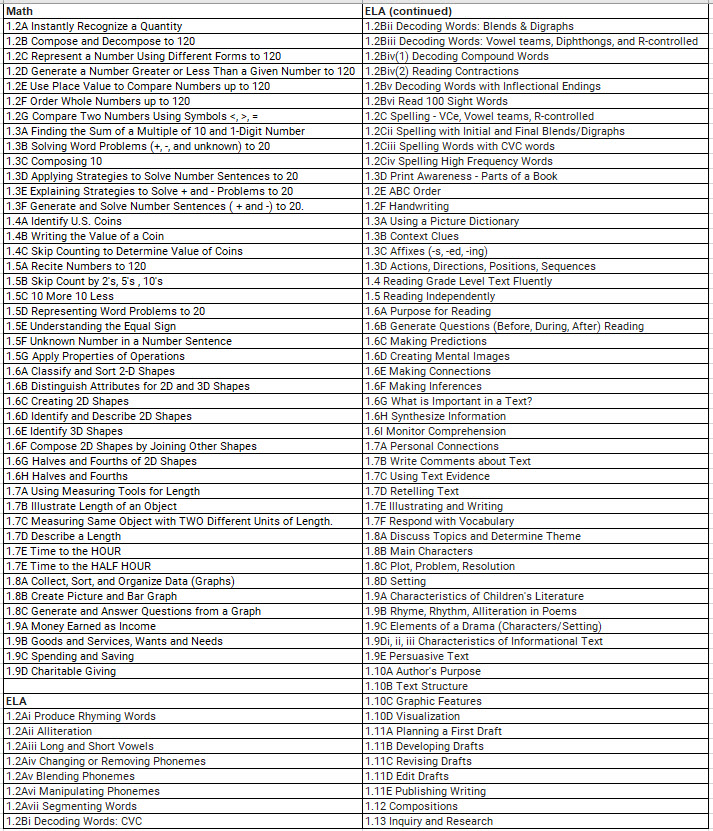 Below are links to first grade tests created by our Noted Authors:
Guiding Math (First Grade) and Guiding Readers by Deedee Wills
Reading Aptitude Continuum by Donna Whyte
HeidiSongs Skills, Sounds Fun Phonics, and 1st Grade High-Frequency Words by Heidi Butkus
Guided Math/K-2 by Reagan Tunstall
Supporting Small Group Guided Reading and Math Instruction
ESGI's automated tracking and reporting system makes it easy to use real-time data for individualizing lessons and create small groups. The bar graph analysis is clickable so you can quickly see which students answered incorrectly, correctly or have not been tested. The Class Totals report ranks students according to scores so that you can identify students who need support in an area.
First-grade teacher Jessica Travis (Wild About Firsties) says, "Not only does ESGI save me time by collecting data for my students in both literacy AND math, but I can view each individual student's results as well as the overall data for my class as a whole! This helps me when planning lessons, re-teaching opportunities, and small group lessons!"
Finding Data from Kindergarten Testing
If your school has been using ESGI or has pre-assessed incoming students with ESGI, previously assessed students can be found in Student Manager. For more information, visit our Student Manager Support Page where you'll find a short video explaining the process.
School Success Story
The first-grade team at Alexander ll Math & Science Magnet School in Macon, Georgia has been using ESGI this year to track data and differentiate instruction. As a National Blue Ribbon School of Excellence, they know the importance of data-driven instruction. First-grade and Kindergarten students at the school use the reports for student-led conferences. Instructional coach Karen Dean encouraged her principal to buy ESGI for the first-grade team after watching Kindergarten teachers across the district use ESGI. Here's what they have to say!
"Using the Reading Aptitude Continuum [tests] helps me diagnose what my students need. ESGI has simplified my assessments tremendously! It is well worth the investment." Heidi Hintermaier
"I like ESGI because it allows me to articulate clearly to parents what their children know and what they need to work on." Priscilla Stanley
"I love ESGI because there is no paper to keep track of!" Laura Mathis