The District Grade Report allow districts to setup customized 'report card' style reports. These include Grading Scales (A, B, C, etc.) and Grading Ranges (i.e., 90-100% correct = A). Grading scales for the purple District Subject Tabs (Managed Tabs) can be set up by a District Admin. The grading scales can be customized with point values for each test.
A District Admin can "lock down" the Grading Scales to ensure all teachers use the same values. Step-by-step instructions can be found below the video.
1. On the Home Screen, select "All Schools" on the left side and select a subject tab.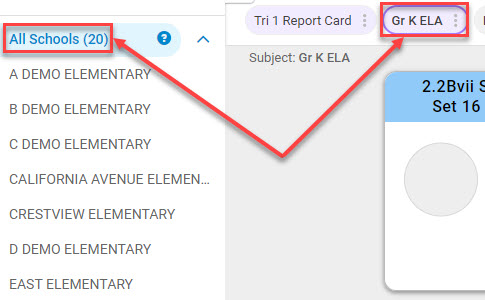 2. On the Home Screen, click District Grades on the right hand side.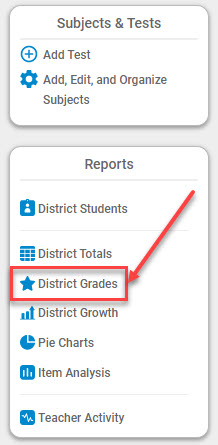 3. On the Intro Screen, click Next to set up your grading scales.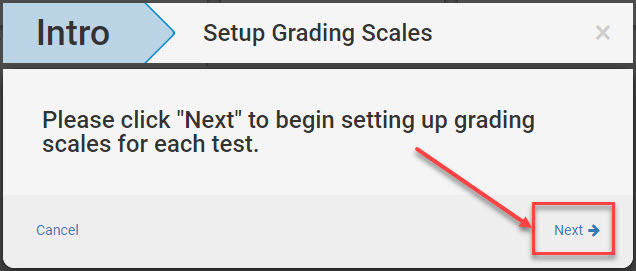 4. On Step 1, choose an existing grading scale (if any have been set up and shared) or click the "Create New Scale" button.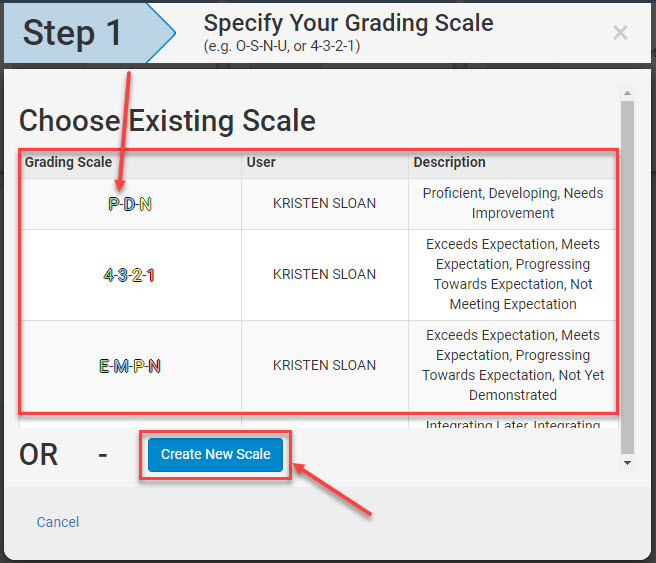 5. If you click "Create New Scale", a common scale can be selected or you can click "Create Your Own".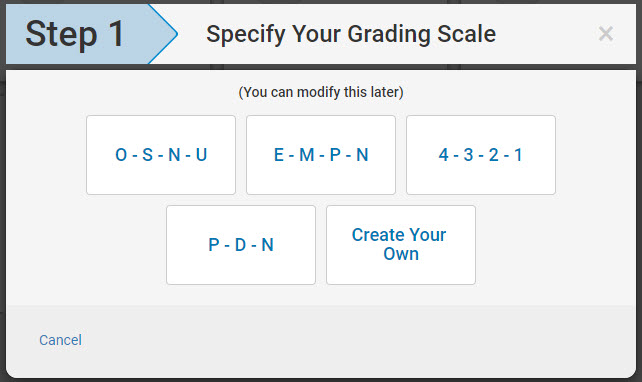 6. Select the number of levels in your Custom Grading Scale:

7. Step 2 – Customize your Grading Scale with with the Grade Name, Description and Color. Click "Next".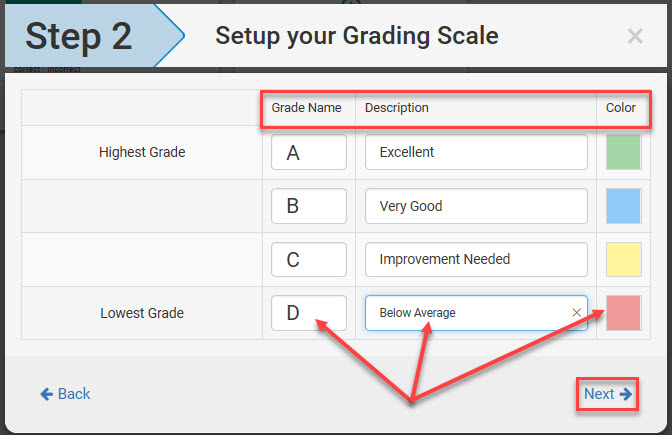 8. Step 3 – Using the drop down menu, select the specific purple District Subject Tab that has the tests that should be aligned to your Grading Scale. Click "Continue Setup".
9. Step 4 – Choose # Custom Range and enter the grading ranges based on the number of questions on the test. Click "Next" to continue setting up the grading ranges for each test within that Subject Tab. The total number of questions will update for each test. The tab name is in the brackets in the upper right.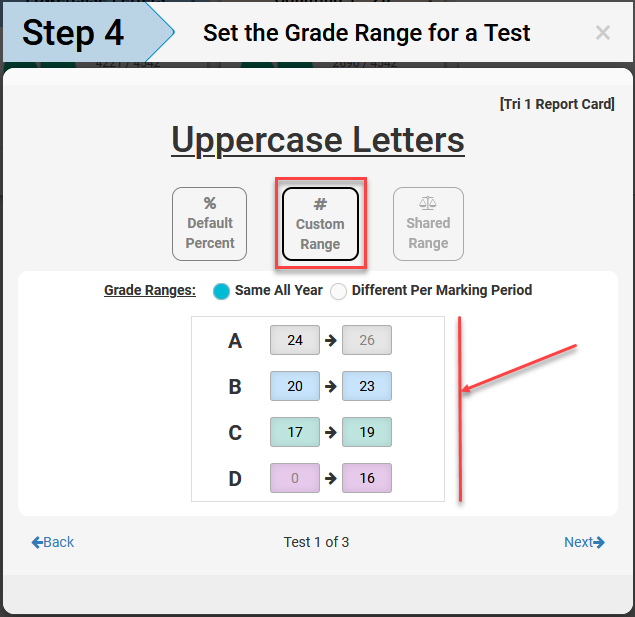 10. Select a different District Managed Subject Tab to continue setting up custom grading ranges or click "Run Report" to view the updates.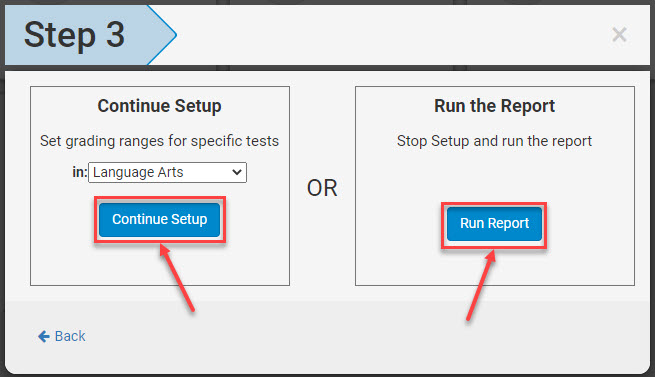 11. Once the report runs, easily switch to run the report for another school and/or another Subject Tab. To run the report for a specific grade level, click the "Grade" drop down arrow and select the grade level.
The report can also be sorted by clicking on Teacher, Class, Student, Grade, and by the highest-to-lowest or lowest -to-highest score within each marking period column for a specific test. The arrow next to the column heading identifies the sorted column.


To "lock down" the District Grade Scale:
1. Click the Menu Button at the top left corner of the Home Screen.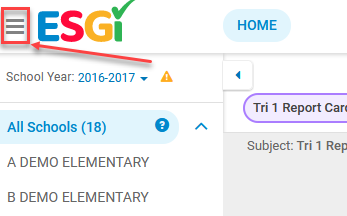 2. Click "Settings".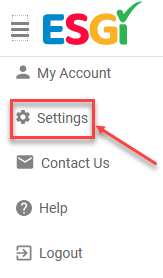 3. If the "Loose Mode" box is unchecked, the grading scales are in "locked" mode, and the teachers will need to use the purple subject tab scales set up by the District Admin. If the "Loose Mode" box is checked, the teachers will be allowed to choose an already created grading scale or create their own. When finished, click "SAVE".