The Class Grade Report allows teachers to set up customizable 'report card' style reports.  These include a customizable Grade Level (A, B, C, etc.) and a customizable Grade Range (i.e. 90 – 100 % = A).  The grading scales can be customized with point values for each test.
Teachers have the ability to set a grading scale for tests on the gray Subject Tabs only. If there are blue (school) or purple (district) managed subject tabs, the grading scales are managed by the school and district.
Below are two videos and step-by-step instructions for using the wizard to set up the grading scales, grading ranges, and running the Class Grade report. 


Class Grade Report: Beginning

Class Grade Report: Creating Grading Ranges
1. Select "All Students"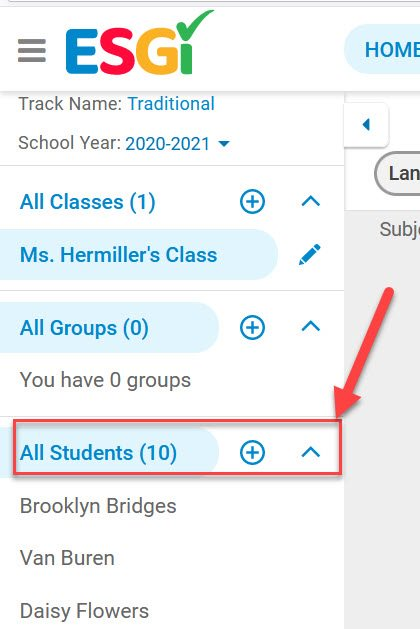 2. Click "Class Grades":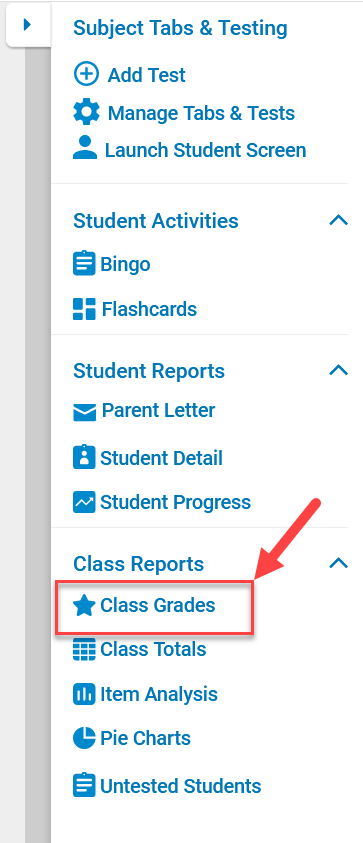 3. Select Your Own Grade Scale - Under My Scales, choose an existing scale (if any have been set up) or Create My Own.  You also have the option to select a pre-loaded System Scale.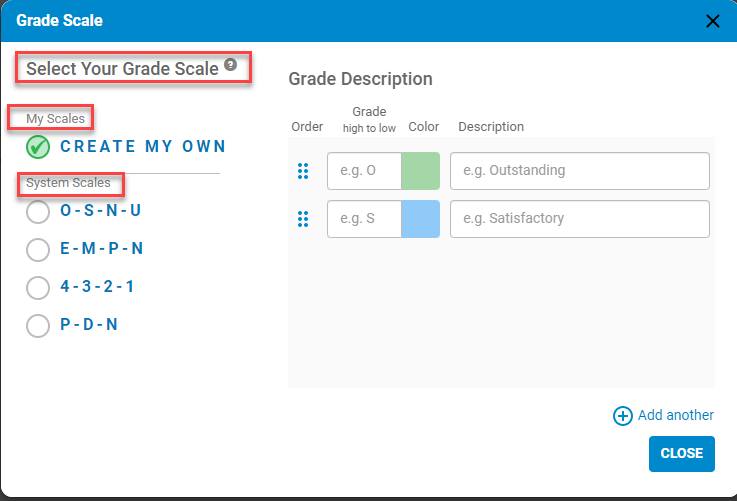 4. To create a custom grading scale, enter information under Grade Description to the right of Create My Own.
Fill in the grades (high to low) that you want to use
To change the pre-populated color, click on the color square and a menu selection will populate
Fill in the description for each grade level
Click on "+Add Another" to add additional grades
The order of the grades can be moved by selecting the 6 button menu under "Order".
When done, select Save and Continue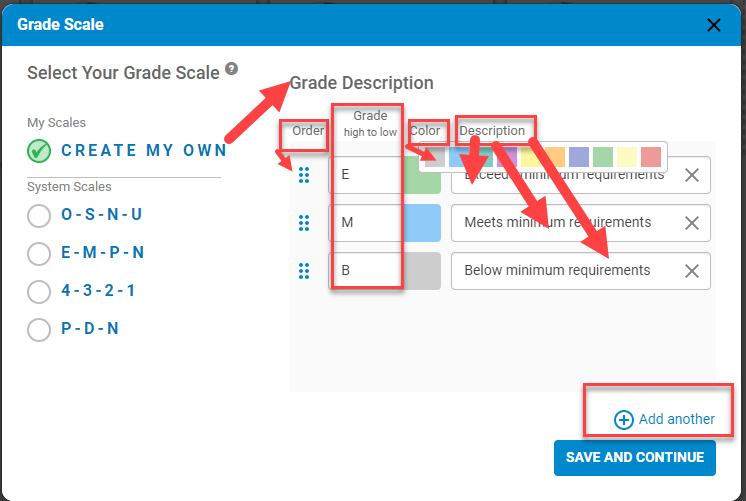 5. Select your Default Percentage values.  A reminder will populate stating "The default percentage values will apply to all subject tabs using the [E-M-B] grade scale"
The grading scale will populate.
Enter the percentage range for each grade
Select OK
See step 6 to set up a Custom Range.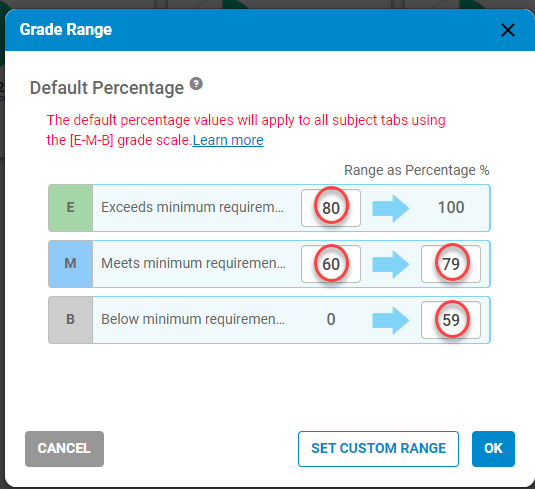 6. Choose Set Custom Range to set a custom range for each test.
You can set the custom range for each test with a subject tab using a numeric range based on the total number of questions in each test.
Choose subject tab from the dropdown menu
The number of tests in that subject tab will appear in parentheses next to "Tests" 
Select each test from the dropdown menu
Select "Same all year" if your grading scale will stay the same across all marking periods.
Select "Different per Marking Period" if your grade scale will change for each marking period.
Complete the grade scale for each test in the subject tab
Continue setting grade scales for more subject tabs by selecting another tab from the dropdown menu
When done, choose Save and Continue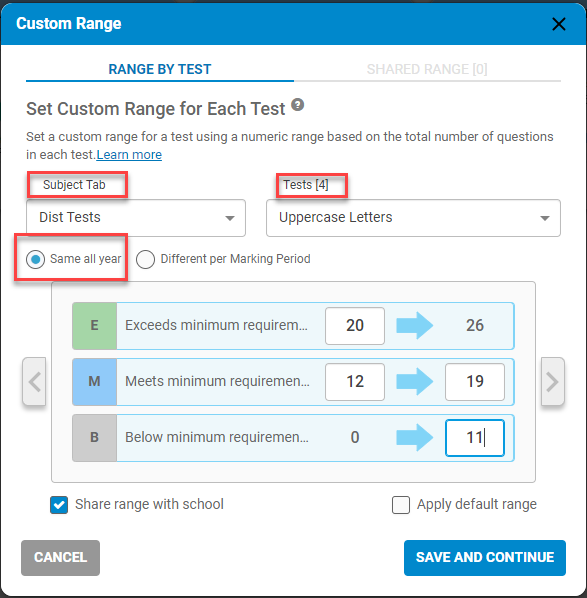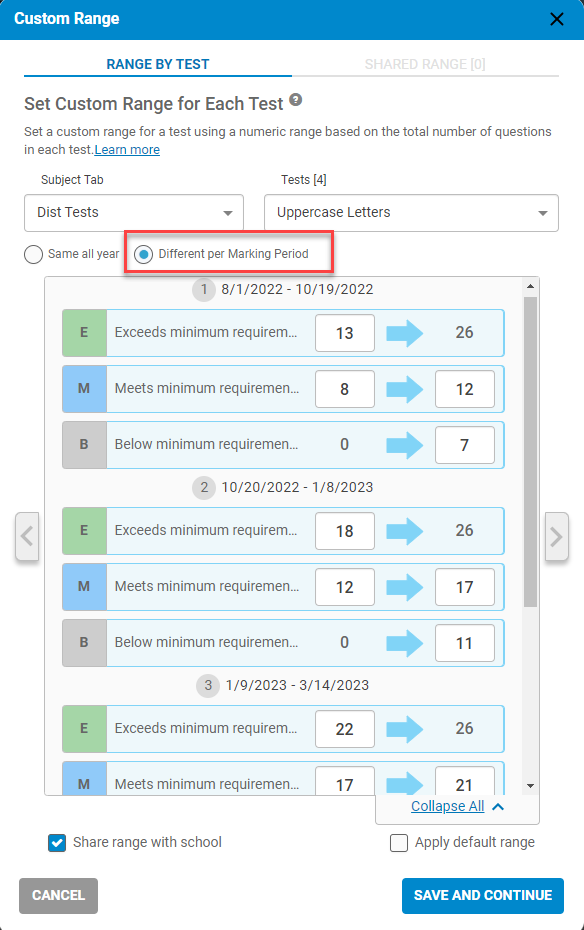 7. Run Report