The Grade Report has built-in flexibility to customize settings and view data in several different ways. A video is available at the bottom of this Support Page, in addition to step-by-step instructions below for:
Grading Range - Default and Custom
Marking Periods - Viewing All or Current
Editing the Grading Scale
Viewing Different Classes
Viewing Different Subject Tabs
Carry Grades Forward
Sorting the Report
Downloading the Report
Grading Range - Default and Custom
1. Click "View Scale Settings" above a test name: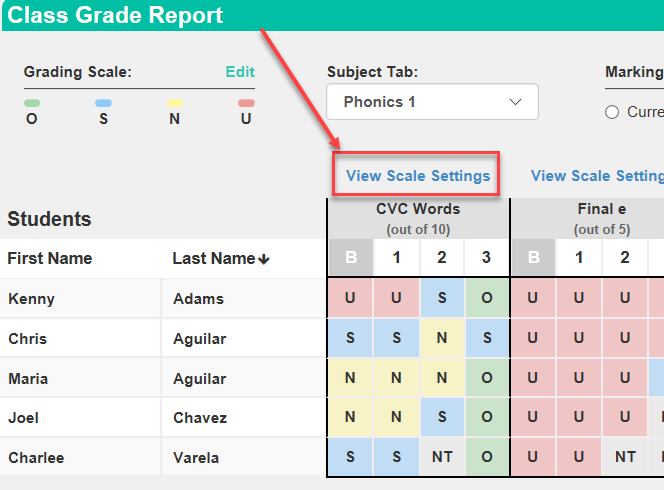 2. The example below is "% Default Percent". Click "# Custom Range" to add or edit the Grading Ranges.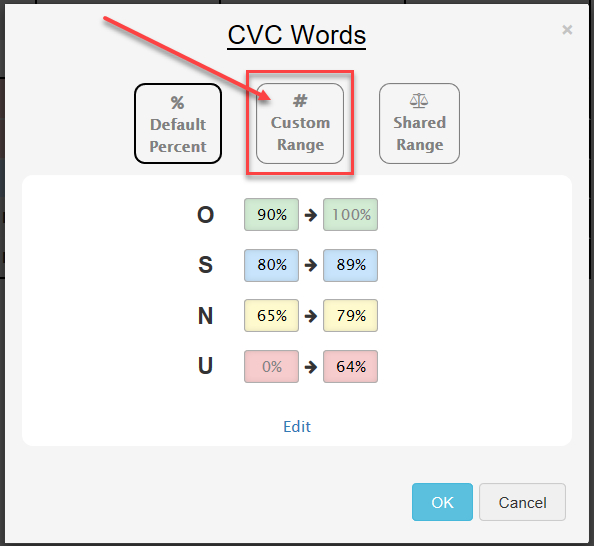 3. Grading Ranges can be the same all year or different for each marking period. Select the radio button, enter the ranges and click OK. The changes will immediately update the report: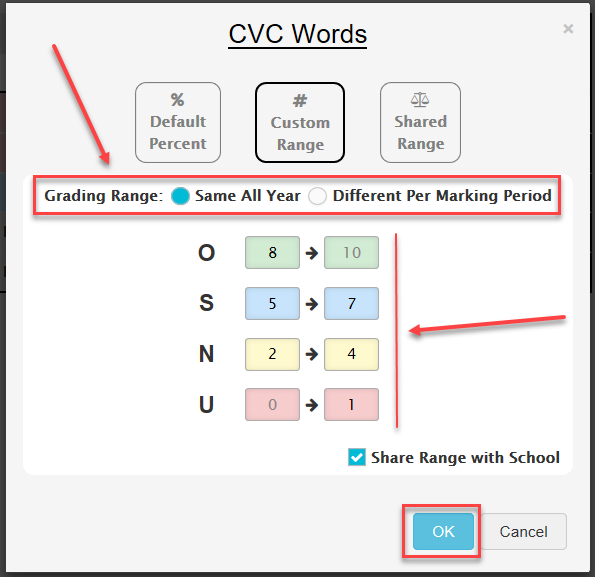 Marking Periods - Viewing All or Current
The report can be viewed with all marking periods displayed, or only the current marking period: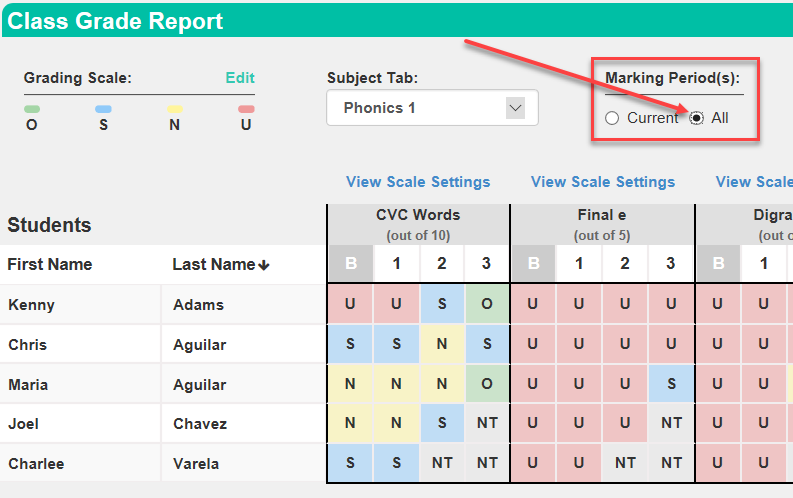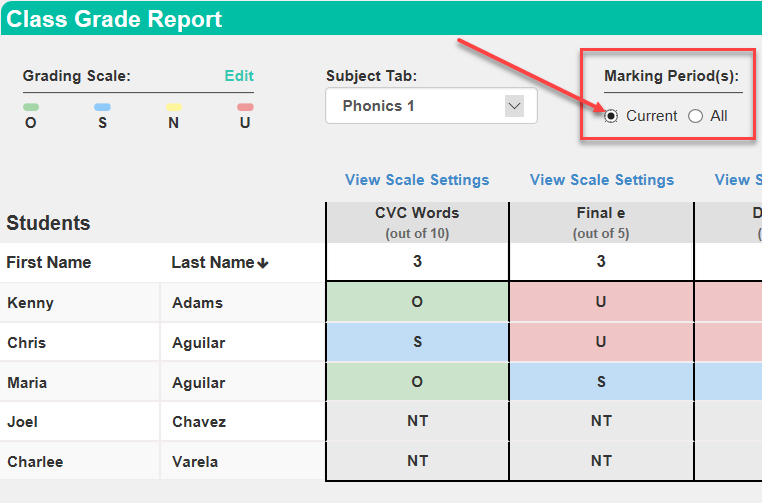 Editing the Grading Scale
1. Click "Edit" next to "Grading Scale":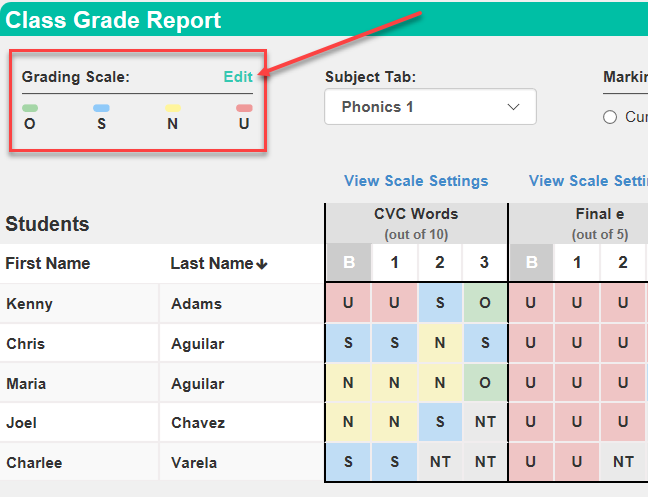 2. The Grading Scale can be switched or a new one created. The Scale Details (Grade Name, Description, Color) can be edited. The Percentage Ranges can be edited. Click "OK" to save changes or "Cancel".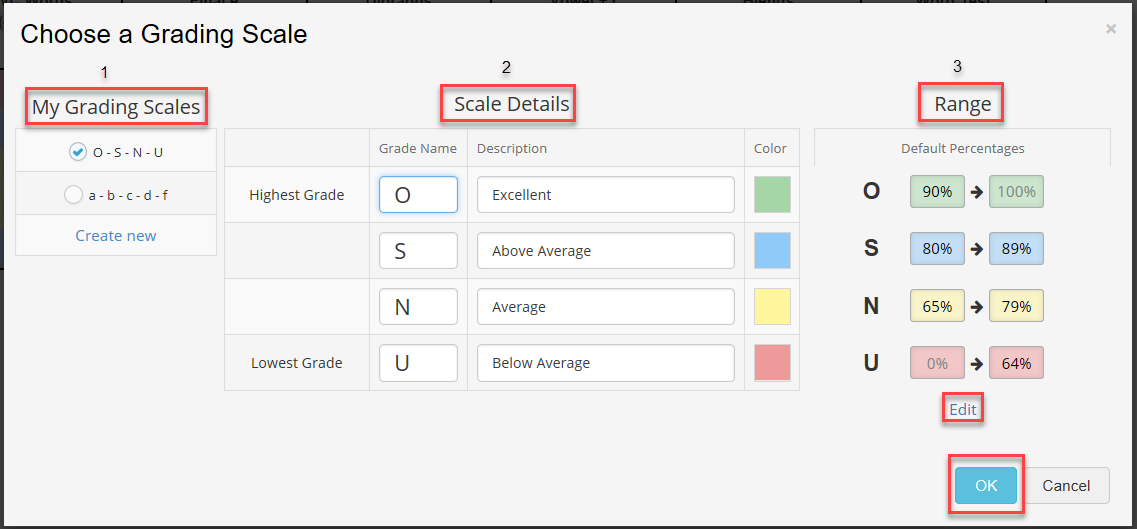 Viewing Different Classes
If more than one class has results, use the drop down arrow to select:

Viewing Different Subject Tabs
Use the drop down menu to select a different Subject Tab: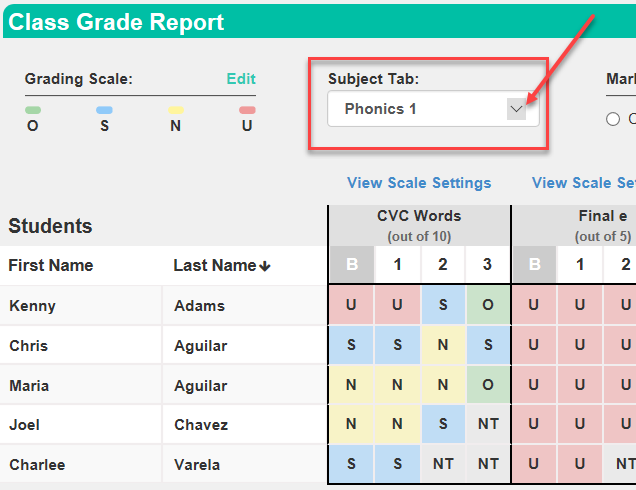 If Carry Grades Forward is checked, the Grade will reflect the student's last test session regardless which marking period they were tested in. If the student is not tested during the 2nd marking period, the 1st marking period's score will remain. If "Carry Grades Forward" is not checked, only the Grade from specific marking periods are shown.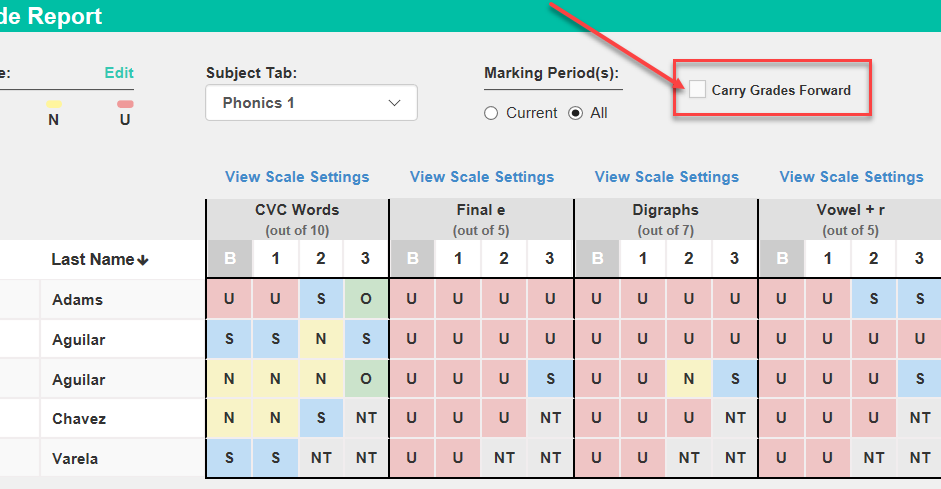 Sorting the Report
The report can be sorted by First Name, Last Name, and by the highest-to-lowest or lowest-to-highest score within each marking period column for a specific test:

Downloading the Report
The Grade Report can be downloaded to PDF or Excel by clicking the appropriate button: