All students that have been previously assessed by a teacher or as part of a Pre-Assessment can be found in Student Explorer.
1. Un-enrolled students can be added back to a teacher's class by using Student Explorer to re-enroll them.
2. Students can be added to a teacher's class or can be moved from one class to another class by using Student Explorer, but only if the teacher's account is linked to the school or district. 
3. A student's final test score from the previous school year will become the Baseline score for the current school year. The exact same assessments must be added to the teacher's Home Screen in order to see the test scores. Manually adding a student that exists in Student Explorer will create a duplicate and the Baseline score will not be shown.
This Support Page will provide step-by-step instructions on populating your class list using Student Explorer. A video is also available at the bottom of this page.
1. From the Home Screen, select the Student Explorer Button at the top of the page:

2. Using the drop down menu, select the grade level of the student.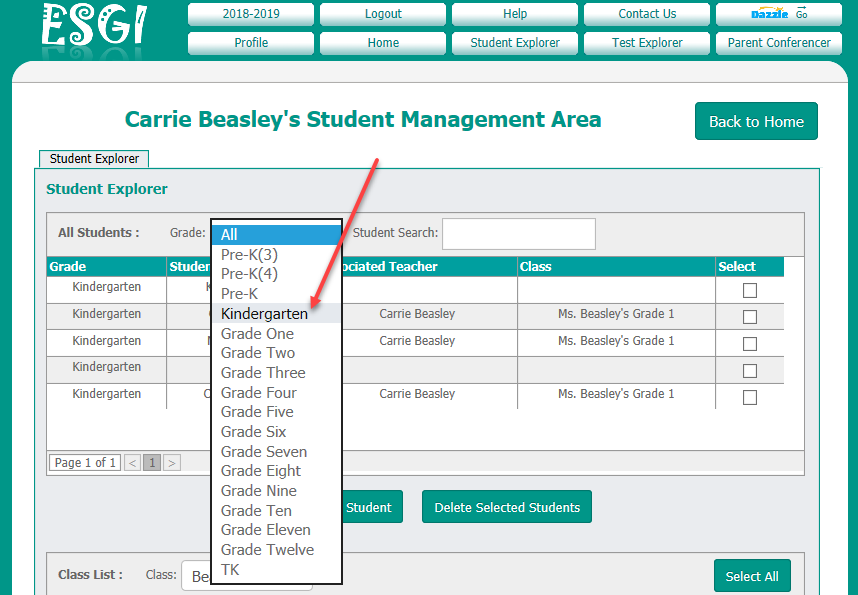 3. Using the Student Search field, enter the name of the student.  If the student is in Student Explorer, the student's name will display as it is typed.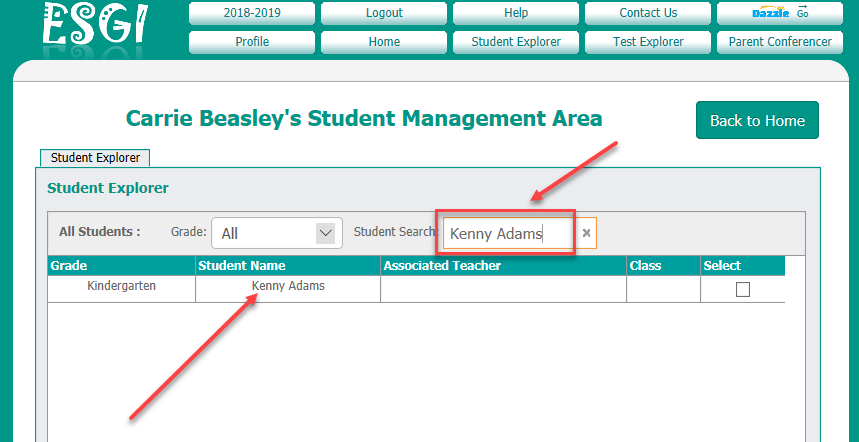 4. Select the class using the drop down menu.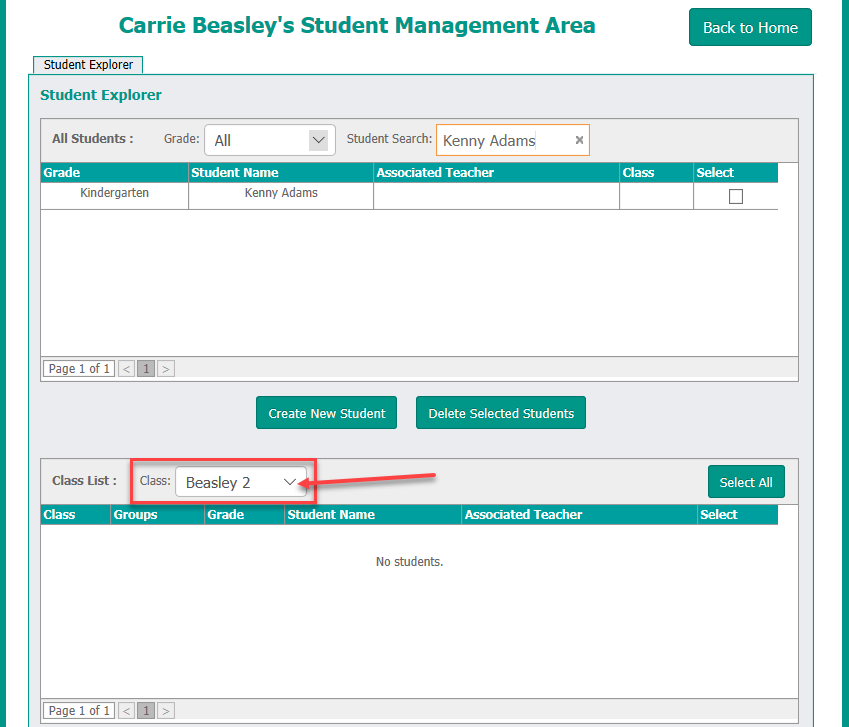 5. Click and hold the left mouse button on the student's name, and then drag and drop the student's name into your class.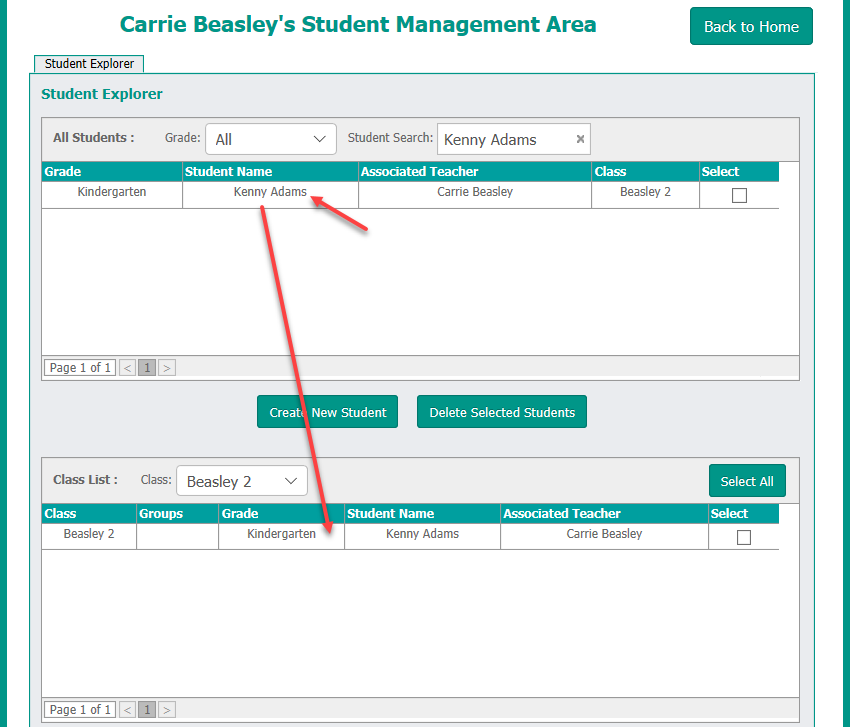 6. When finished moving all students, click "Back to Home".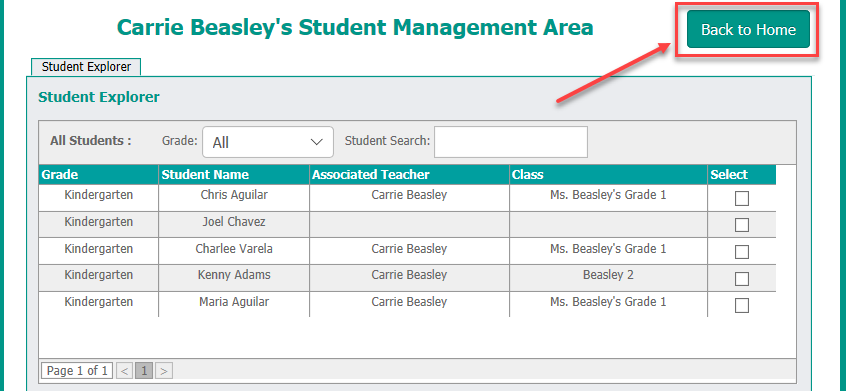 7. The student is now listed in the class.