How do I enter an Activation Code after my account has expired?

Sign in to your account using your current username and password (do not register for a new account).  You will see this renewal screen: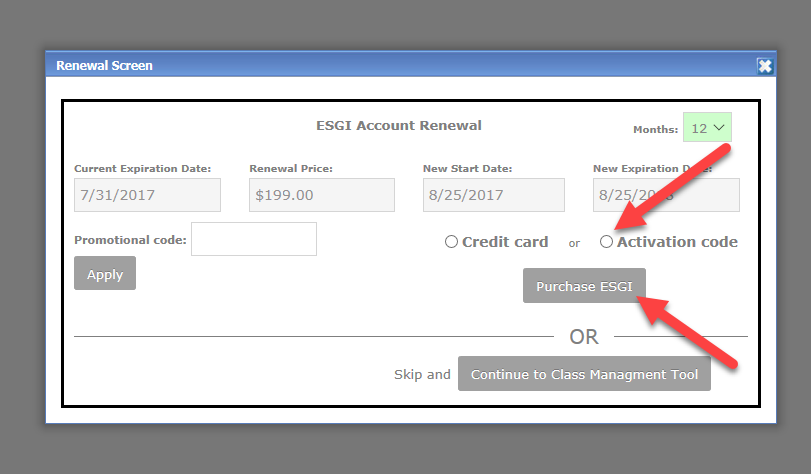 Select Activation Code and click "Purchase ESGI".  (If you want to pay by credit card, select Credit Card.)

Enter the Activation Code on the next screen, then click "Apply code".
Save