This Support Page provides step-by-step instructions on how to remove a test from a subject tab. A video is also included at the bottom of this page.
1. On the Home Screen, click the Menu icon (3 vertical dots) on the Subject Tab that has the test you'd like to remove.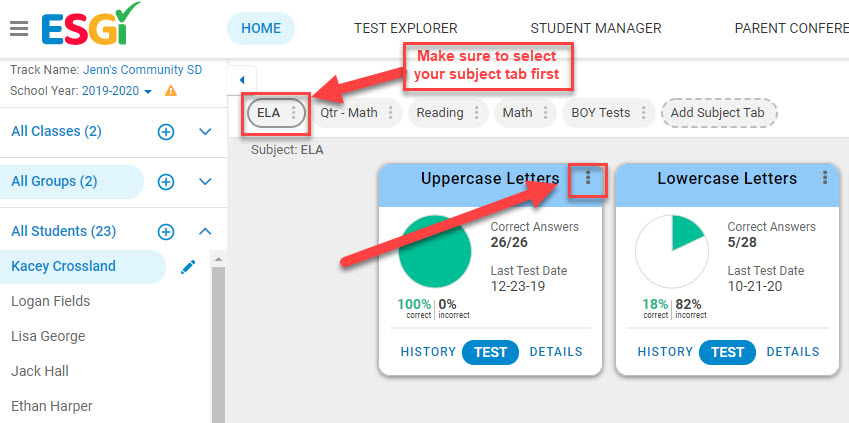 2. From the drop down menu, click Remove Test from Subject.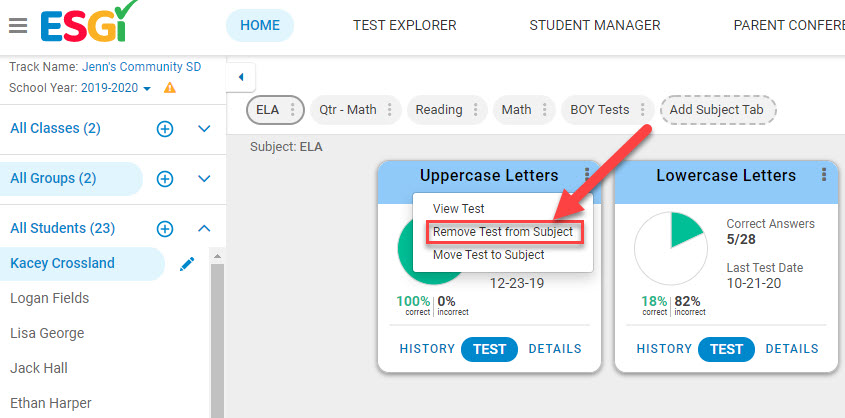 Video: