There are two ways to add a test to your Home Screen:
2. Edit a Subject Tab. To edit your Subject Tab, click on Test Explorer.
Click on Organize Subjects.
Click on the tab you want to add a test to and then click on Add a Test.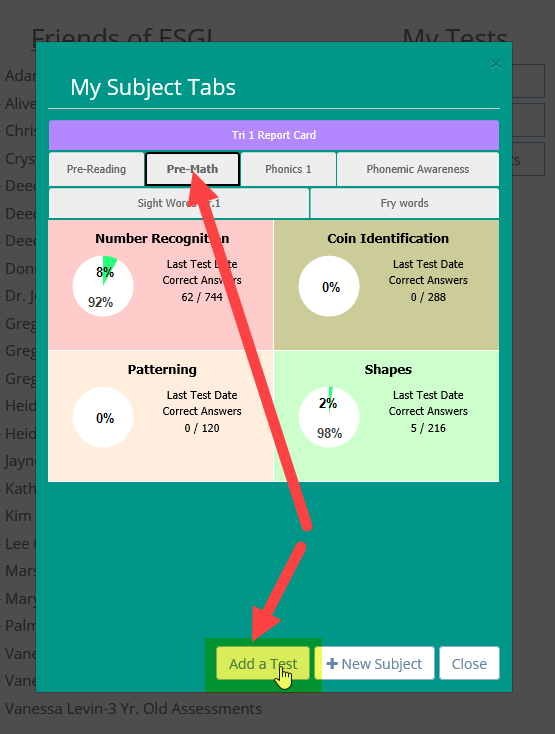 Find tests to add using the filtering tools at the top. Drag and drop tests from the bottom left to your tab on the right.