How do I preview a test before using it?  Why can't I mark a question correct or incorrect?  I only see arrows.
To preview a test, first go to the Test Explorer.

Once in the Test Explorer, click on the test name to open the details, then click on the "Preview Test" button.  You can arrow through the test to see the questions before adding it to your Home Screen.
In the preview, the Y and N buttons are replaced with arrows.  There is no student name at the top of the screen.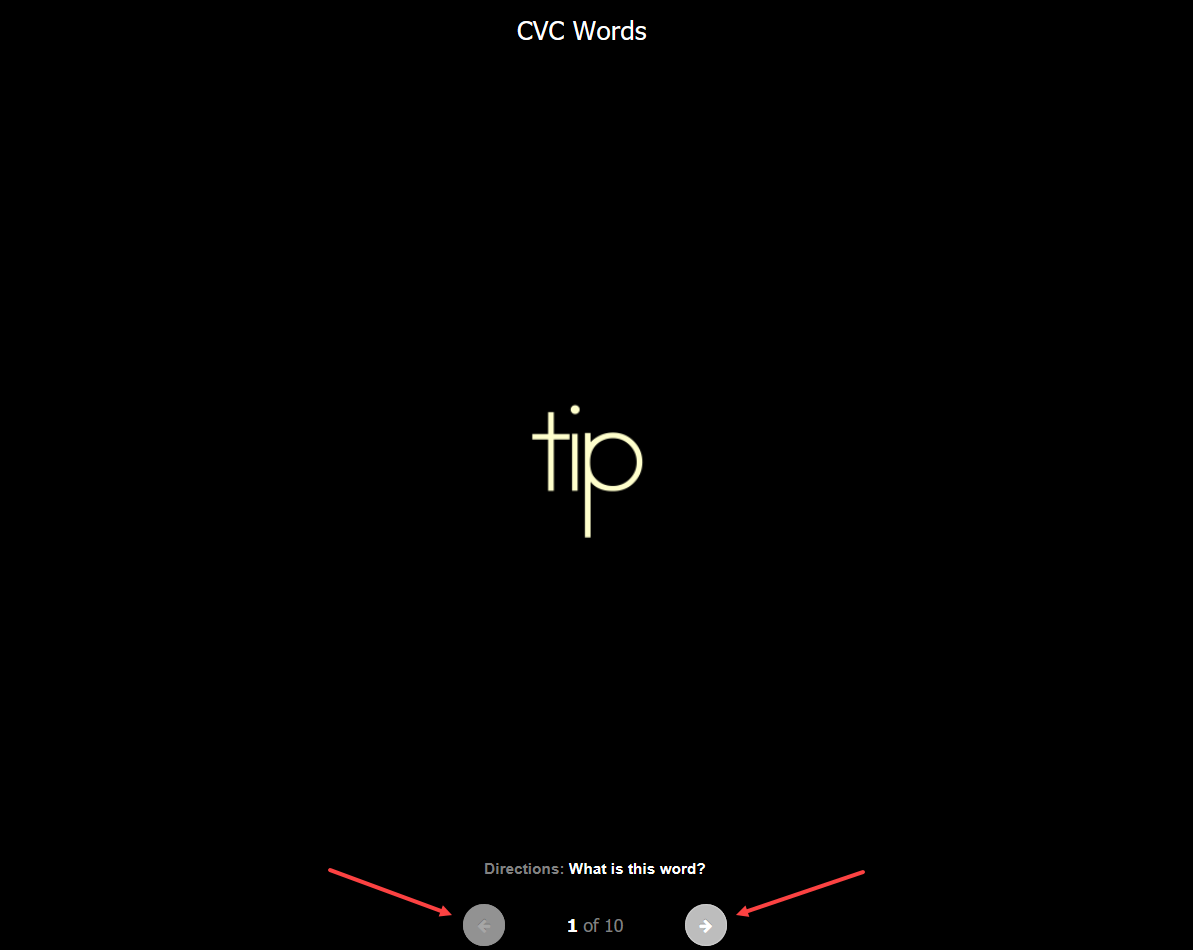 However, when you are testing a student, the Y and N buttons appear.  To test a student, you must be in a teacher account on the Home Page and have a student selected.  Then you can click Test, and the test will appear with the student's name and the Y and N buttons (which can be changed to any letters, like C and I for Correct and Incorrect).