1. To preview a test, first click Test Explorer:

2. Use the search filters to find a test, then click "Preview". Arrow through the test to see the questions before adding it to your Home Screen.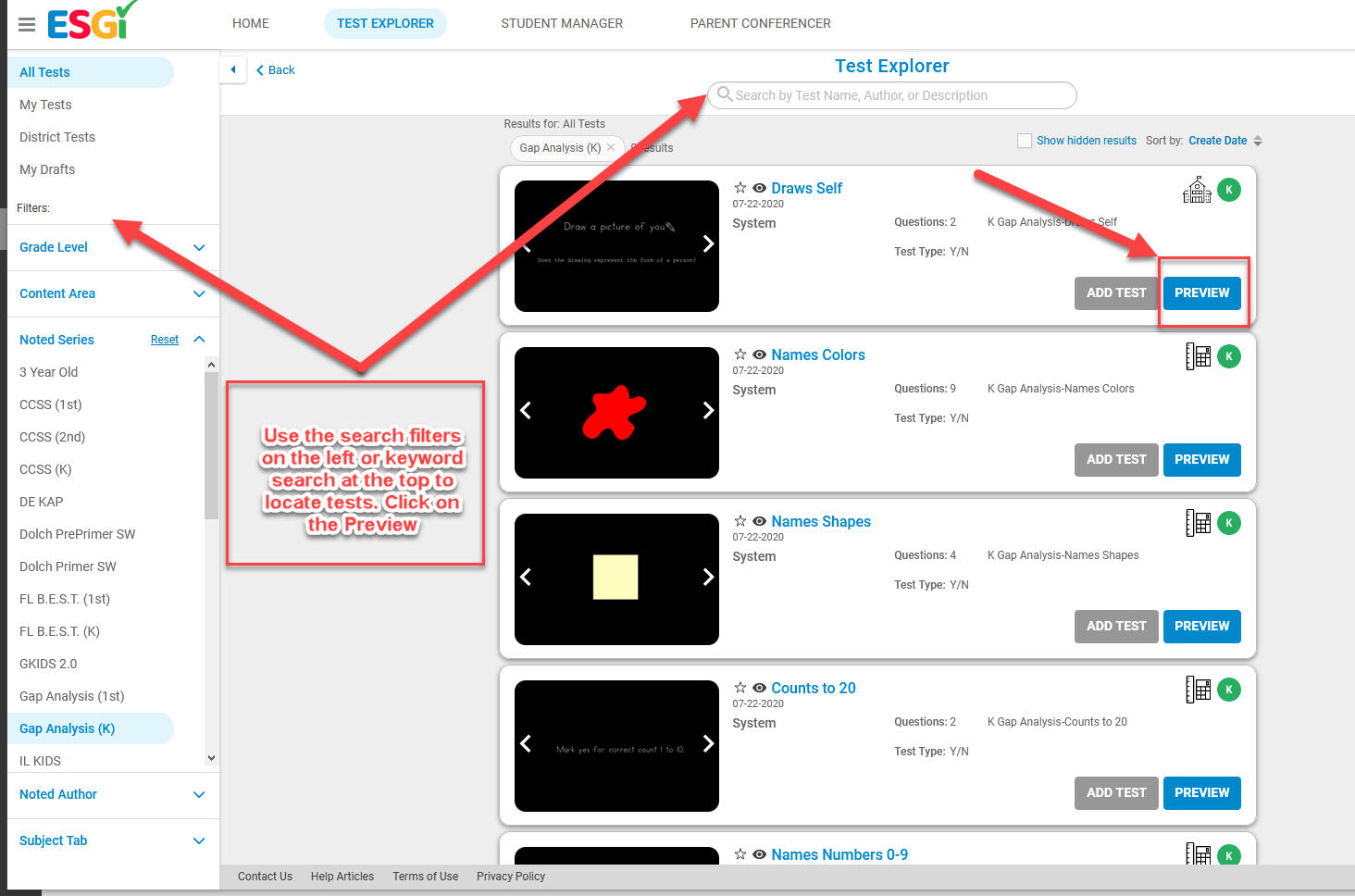 3. In the preview, there are arrows (not Y and N buttons). Notice there isn't a student name at the top of the screen.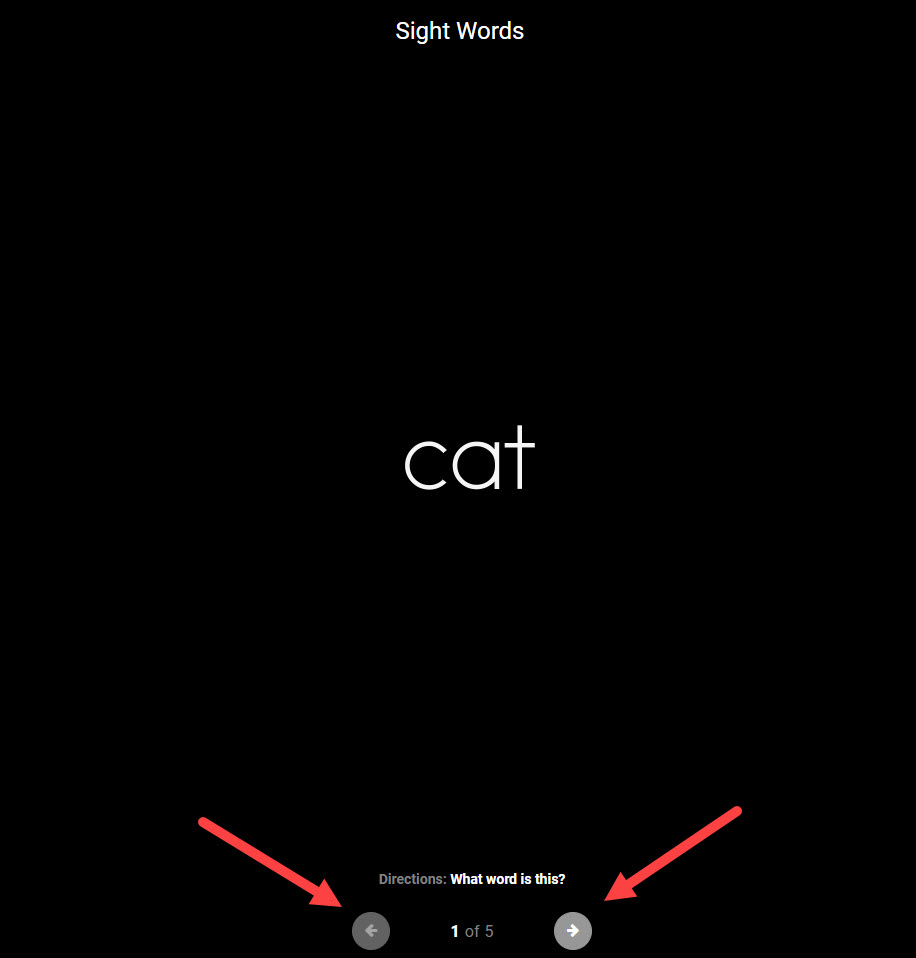 4. When testing a student, the Y and N buttons appear. To test a student, you must be in a teacher account, on the Home Page, and have a student selected. When you click "Test" and begin, the test will appear with the student's name and the arrows are replaced with Y and N buttons. These can be changed to any letters, like C and I for Correct and Incorrect.