1. To preview a test, first click Test Explorer:

2. Use the search filters to find a test, then click "Preview". Arrow through the test to see the questions before adding it to your Home Screen.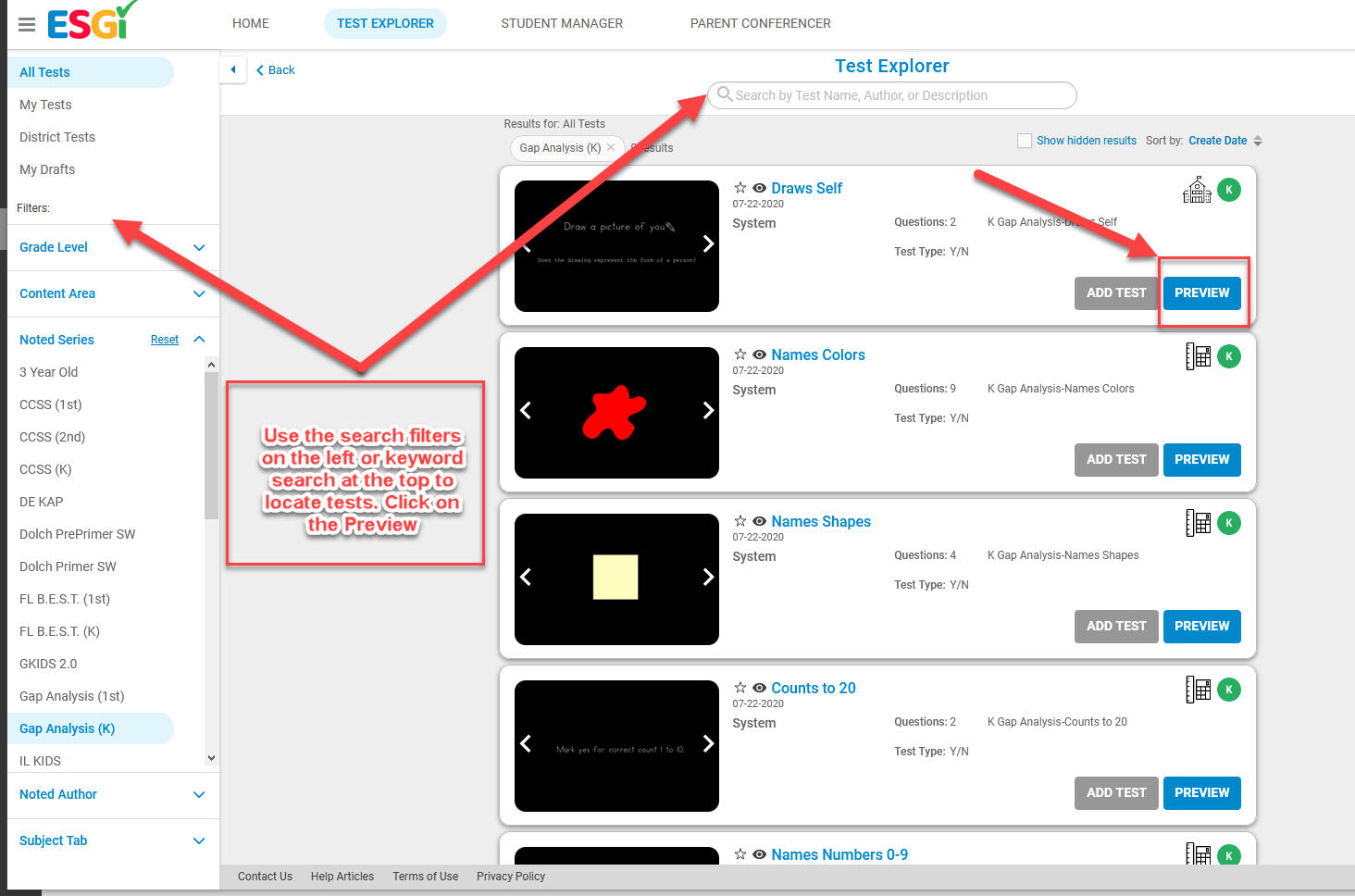 3. In the preview, there are arrows (not Yes and No buttons). Notice there isn't a student name at the top of the screen.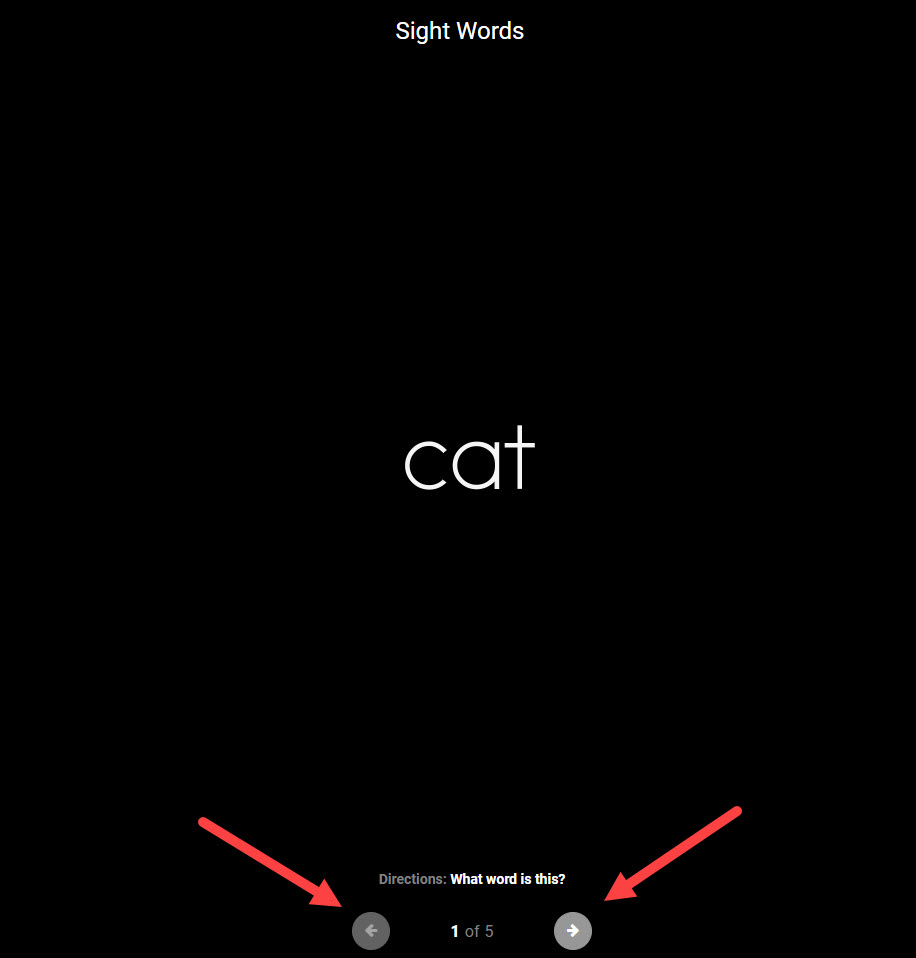 4. When testing a student, the Yes and No buttons appear. To test a student, you must be in a teacher account, on the Home Page, and have a student selected. When you click "Test" and begin, the test will appear with the student's name and the arrows are replaced with Yes and No buttons. Our Keyboard Shortcuts Support Page provides step-by-step instructions to customize these buttons (i.e., C and I for Correct and Incorrect).