How do I share tests between teachers?


Tests can be shared between teachers in the same district.  The teachers must be linked to the same district in the ESGI system.  Teachers in different districts cannot share tests at this time.In order to link your accounts, we first need to setup your district and school in our system.  You can see if your account is linked or not in your Profile: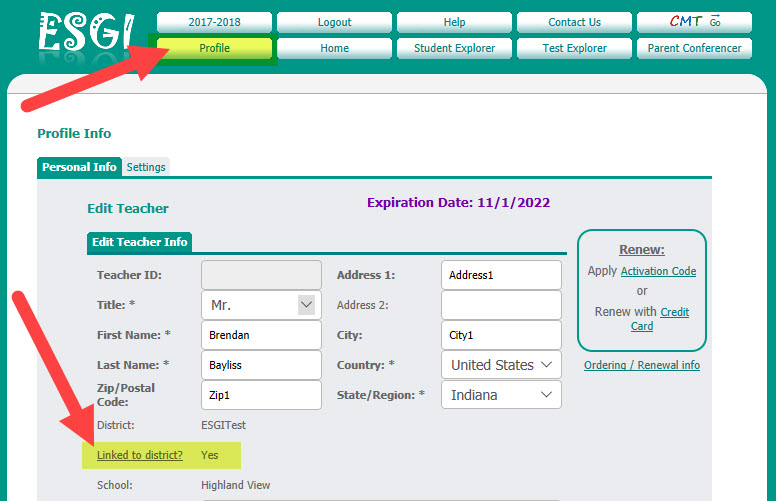 If other teachers in your school or district are already sharing, and you just need to be linked, please submit a Request to be Linked form.

If your district is not created in the ESGI system (or you are not sure), please fill out a District/School Account Creator form.  Once your accounts are linked, you will be able to see tests that other teachers linked to your district have created. Please visit our page on how to get tests onto your home screen so you can use them. A teacher can tell if her/his account is linked by clicking on Profile. If there is a School Info and District Info tab, the account is not linked. 

***If you do NOT want a test you have authored shared, after you click "Create New Test", uncheck the box next to "Share with District".  If you have already created the test, click "Edit" on the Test Details page to uncheck the box.