A general overview is provided in the bullet points below and a detailed video on navigating Test Explorer is included at the bottom of this Support Page.
ESGI is pre-loaded with over 1,000 tests that can be found by selecting the Test Explorer button at the top of your Home Screen. You can use these tests as is for free in your account, modify them to meet your needs, or create your own. Stock Tests are listed by content, as well as 1st Grade and 2nd Grade specific tests. Tests created by our Friends of ESGI are listed in the middle column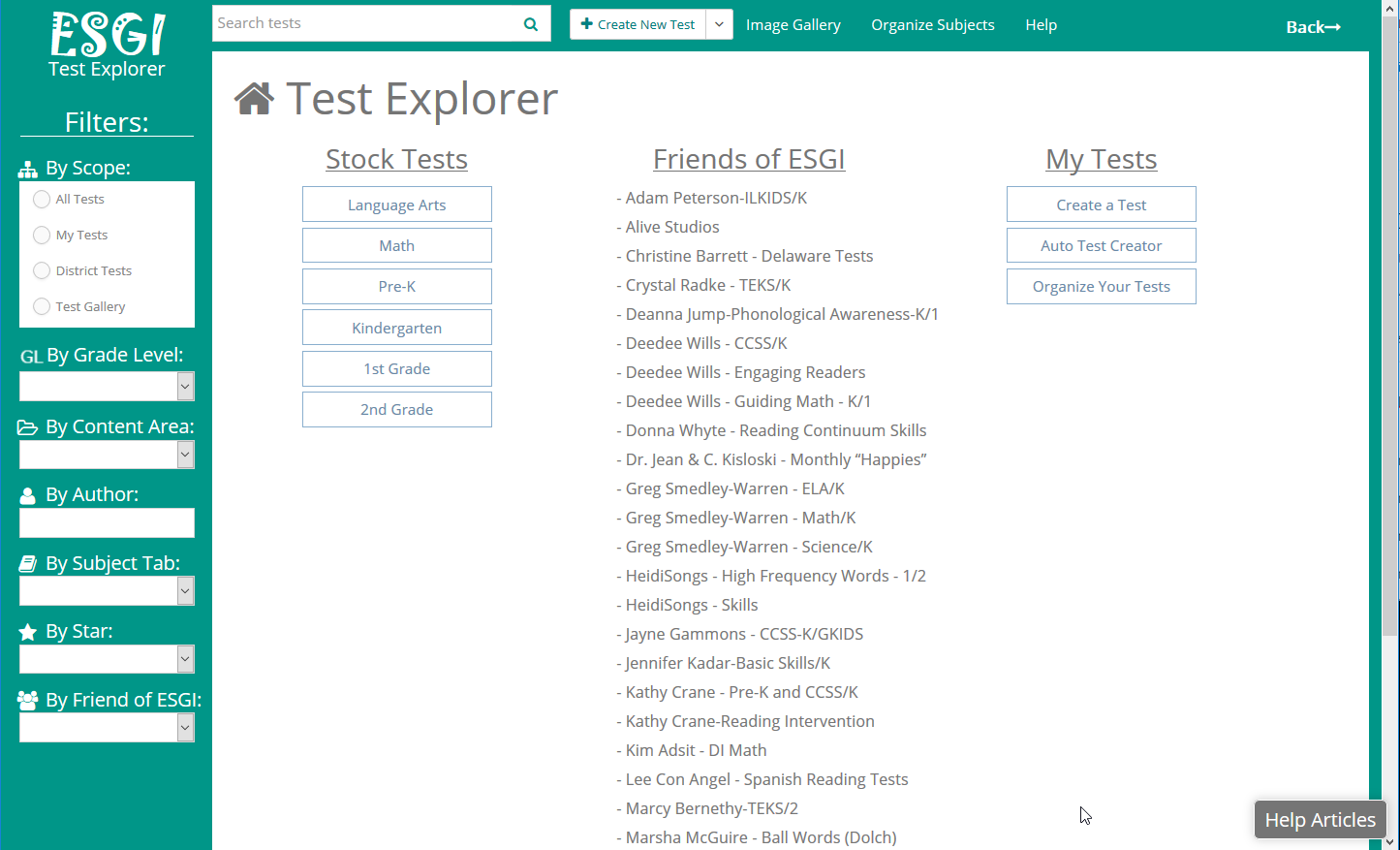 Use the "Search tests" field at the top to find test titles and descriptions containing that word:
Using the filters on the left side, search for tests by scope, grade level, content area, author, subject tab, tests you have starred, and Friends of ESGI tests.

Tests can be sorted by column headings:

Tests can be arranged on a subject tab by dragging and dropping. Subject tabs can also be moved to any position.