1. Click the Test Explorer button.



2. Select a scope: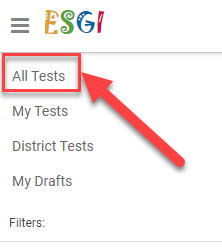 All Tests - a list of every test in Test Explorer.

My Tests - a list that includes the tests on your subject tabs, the tests you have authored, and the tests you have starred.
District Tests - a list of every test authored or copied by other teachers/admin in your district (if you are linked to a district).
My Drafts - a list of all tests you began to create, but not yet finished.
3. Select the desired sort option from the drop down list.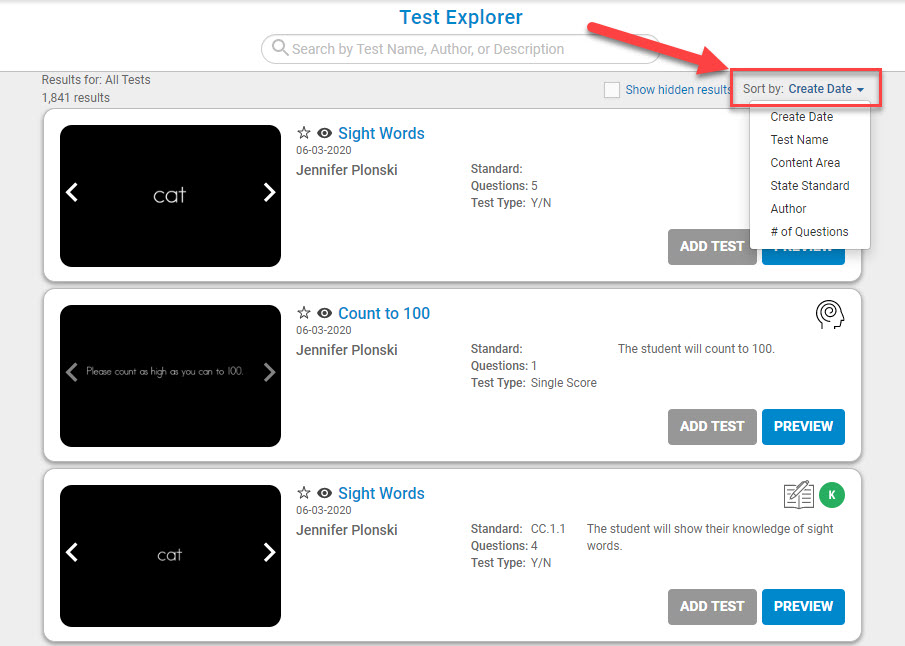 4. Use the filters on the left to find tests by Grade Level, Content Area, Noted Series, Noted Author or Subject Tab. Use the search field at the top to enter an individual test name, author name or keyword.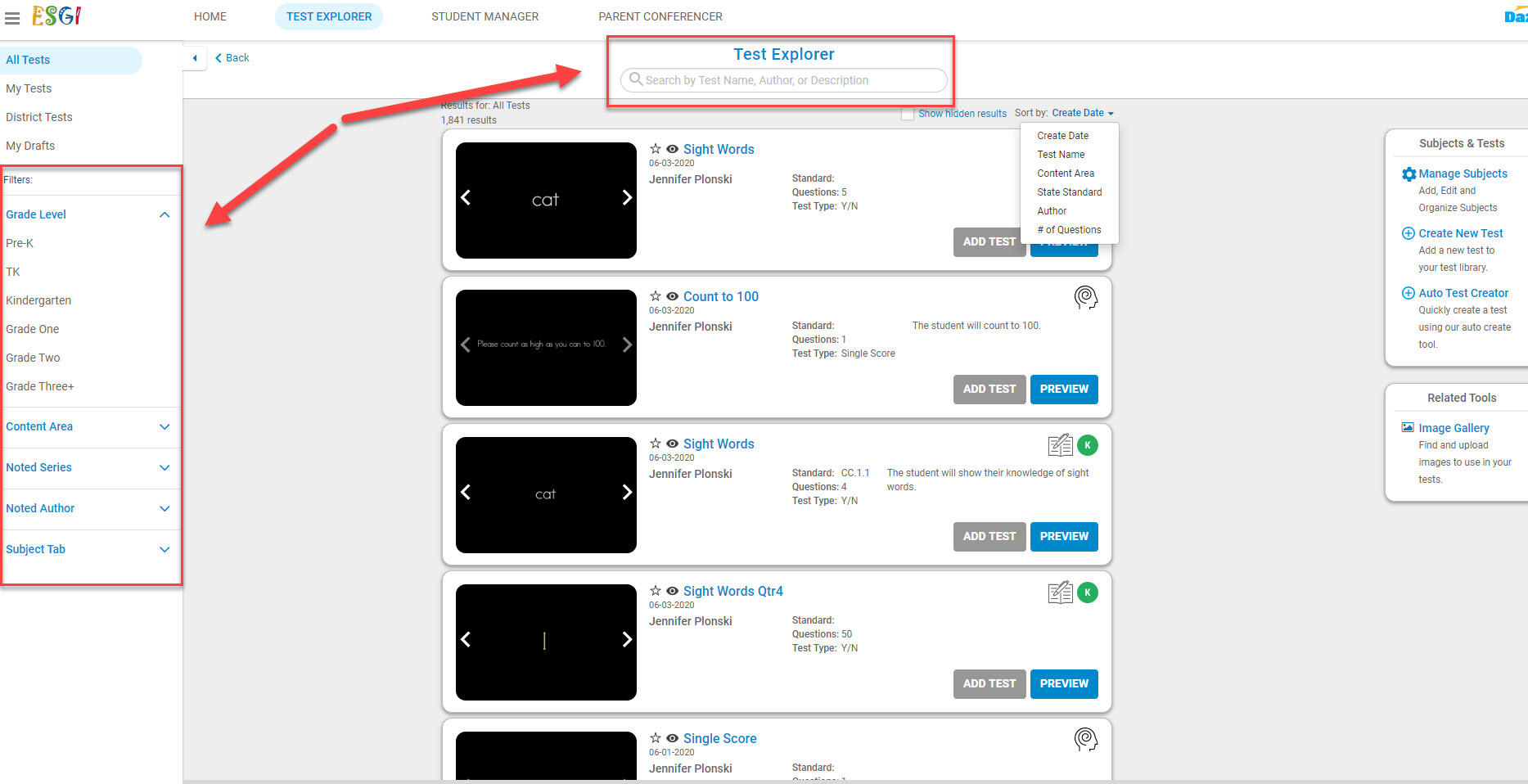 Video: