How do I export data?
**NOTE:  When using the exporting functionality of ESGI, it is strongly recommended that you have your teachers using Managed Subject Tabs.
Data can be exported from a District Admin Account to a CSV file.  That CSV file can then be formatted to upload to any SIS.
Log in to the account.  Go to the Student Explorer.  Click on the Advanced Export tab.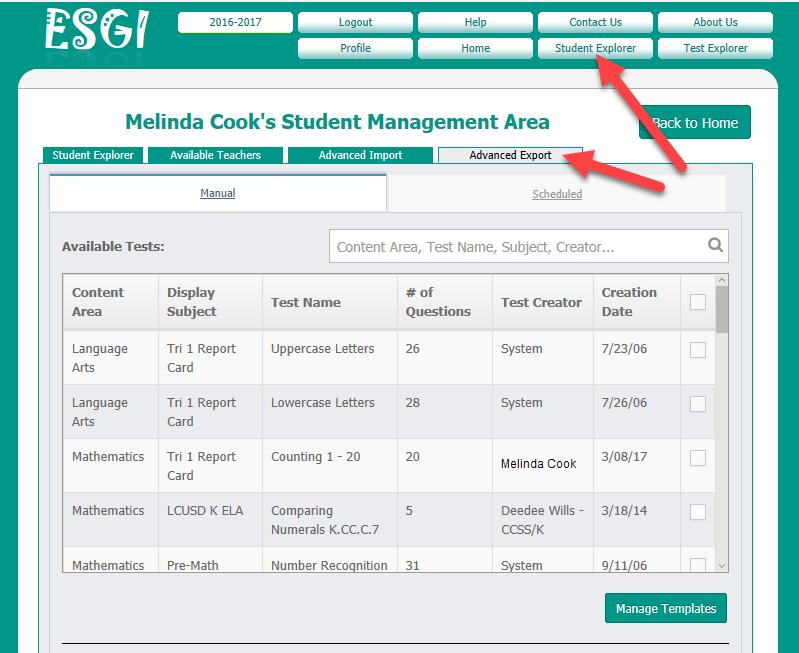 Decide if you want to do a one time manual export or if you would like to set up a recurring scheduled export.  Select the correct tab.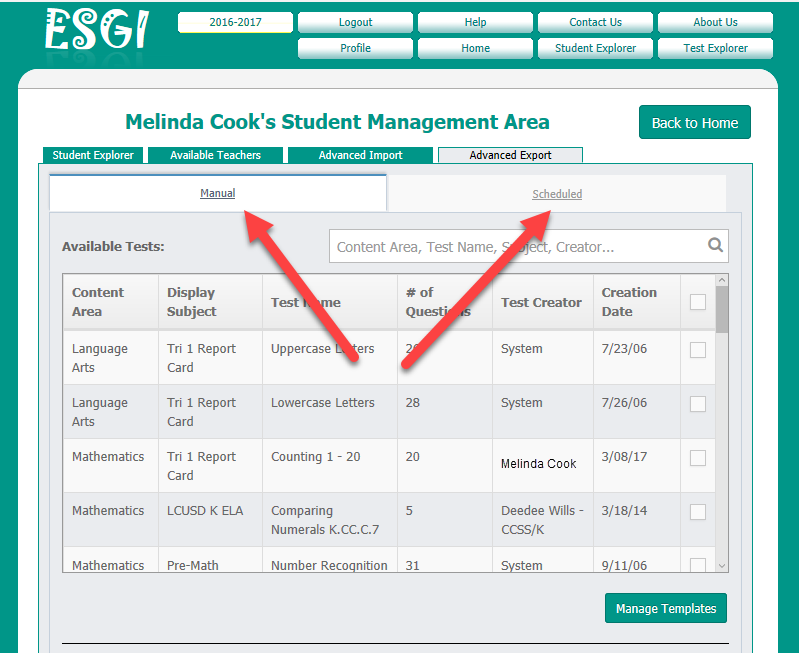 If you want to do a one time manual export, you can then search for tests you would like to include, select individual tests, or select them all.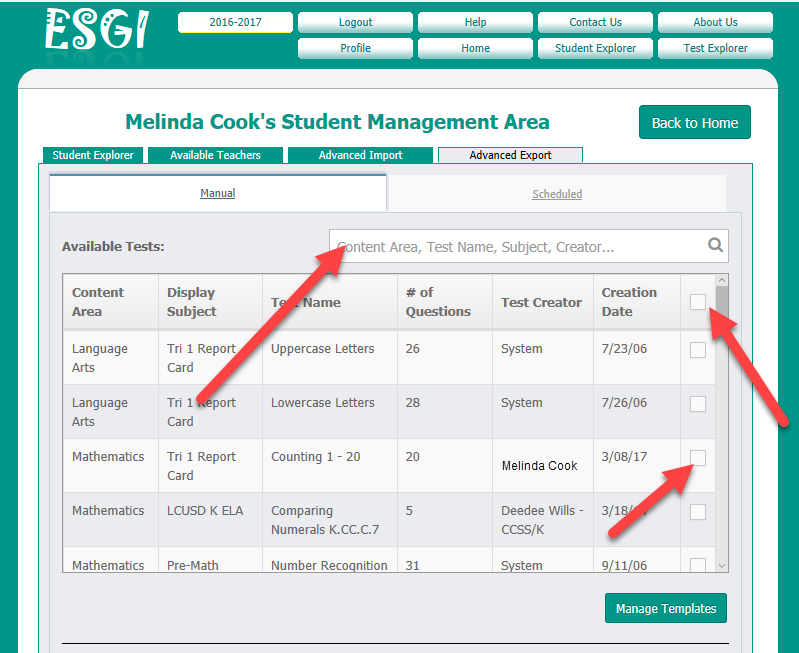 Check any boxes next to the tests you want included in your export. They will show up in the area below called "Settings for Export".  Decide if you want the Basic, w/ Answers, or w/ Questions export and select it from the drop down menu.  Please see this page for the fields included in each option.  Decide if you want the data as of today, or as of a past date.  If you want testing data as of a date in the past, in the drop down menu, select the term date or choose custom and enter the date.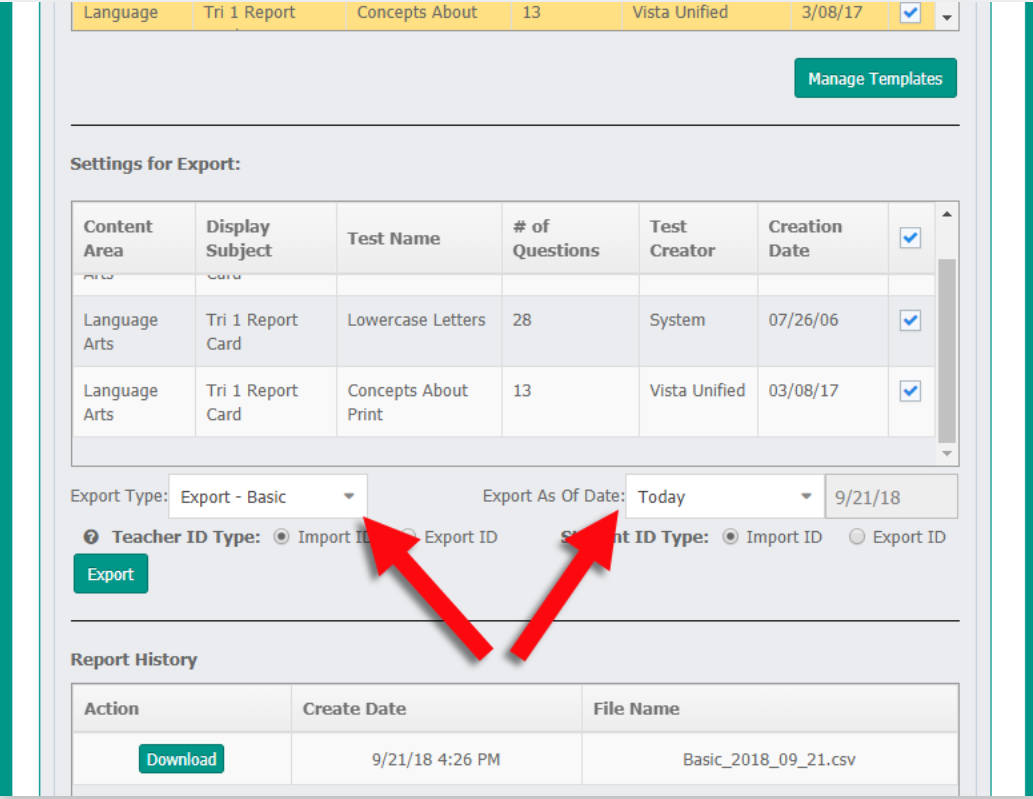 Click "Export".  The report will process and then show below in the Report History.  You can then download the file.
Note: Does your District import your rosters through Clever? If so, using 'Import ID' will export the unique Clever ID. It is unlikely these ID's match the ID in your SIS. Export ID allows you to set your SIS ID's against teachers and students. All you need to do is make sure Export IDs are set against your teacher and student profiles and select 'Export ID' for Teacher and Student ID Type:

If you want to set up an automated export to happen regularly, select the "Scheduled" tab and click "Add Template".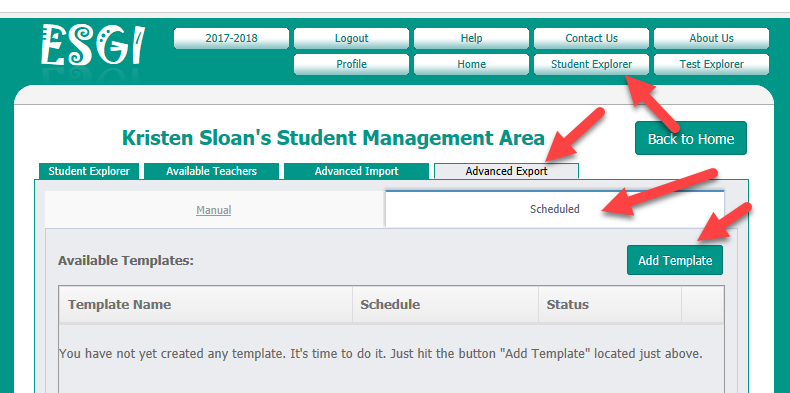 Similar to above, choose the tests you want in your export (you can search, choose from list, or choose all).  Give the template a name, and choose the export type.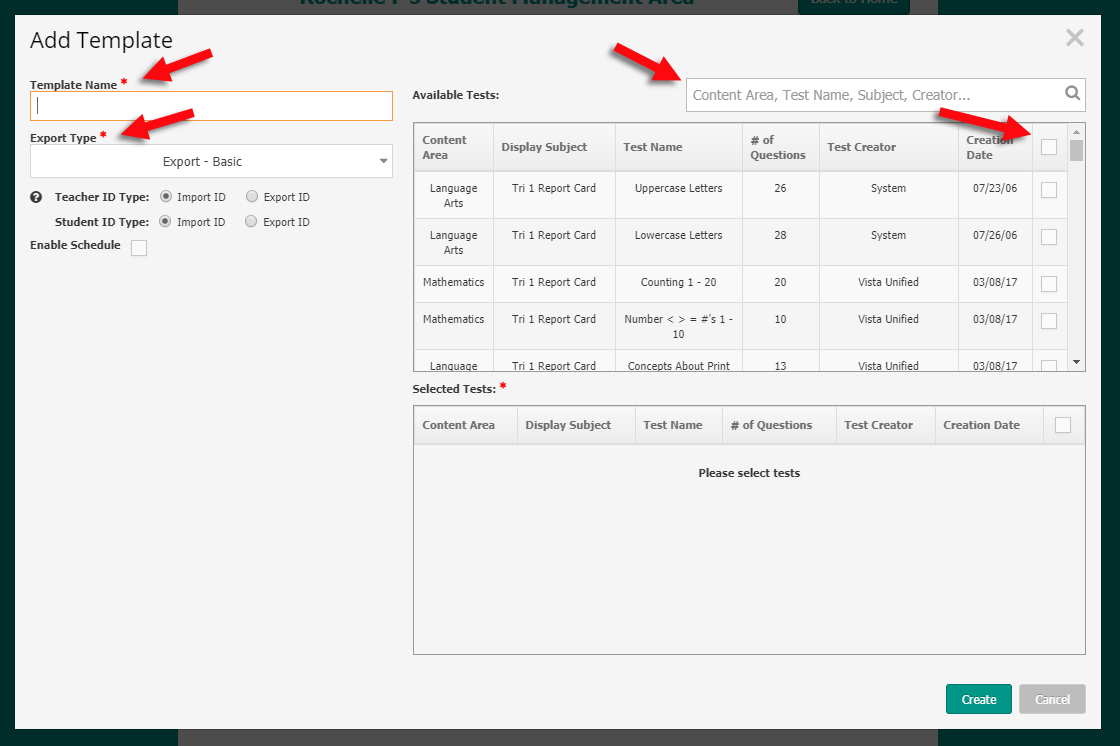 Click Enable Schedule, and choose your days, the time, and if you want an email when the report is ready or if you want the export sent to an SFTP folder or both.  If you select neither, the report will still run, but it will only appear in your account and you will need to log in to download it.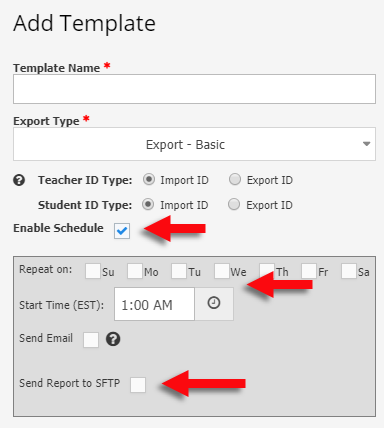 Fill in the email address and/or fill in the SFTP information.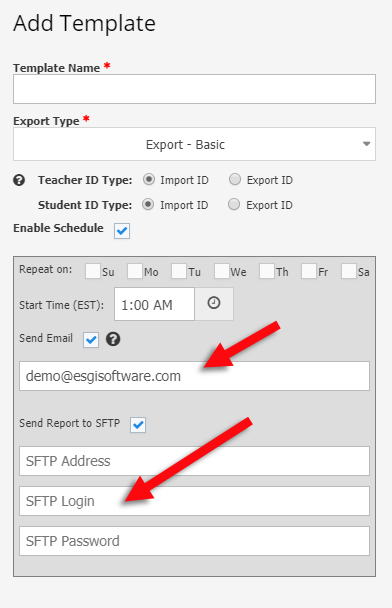 When you have all the tests selected and settings chosen, click "Create".  Your export will run the next date/time scheduled.