How do I find tests for my grade level?
In the Test Explorer, use the filter on the right side "By Grade Level".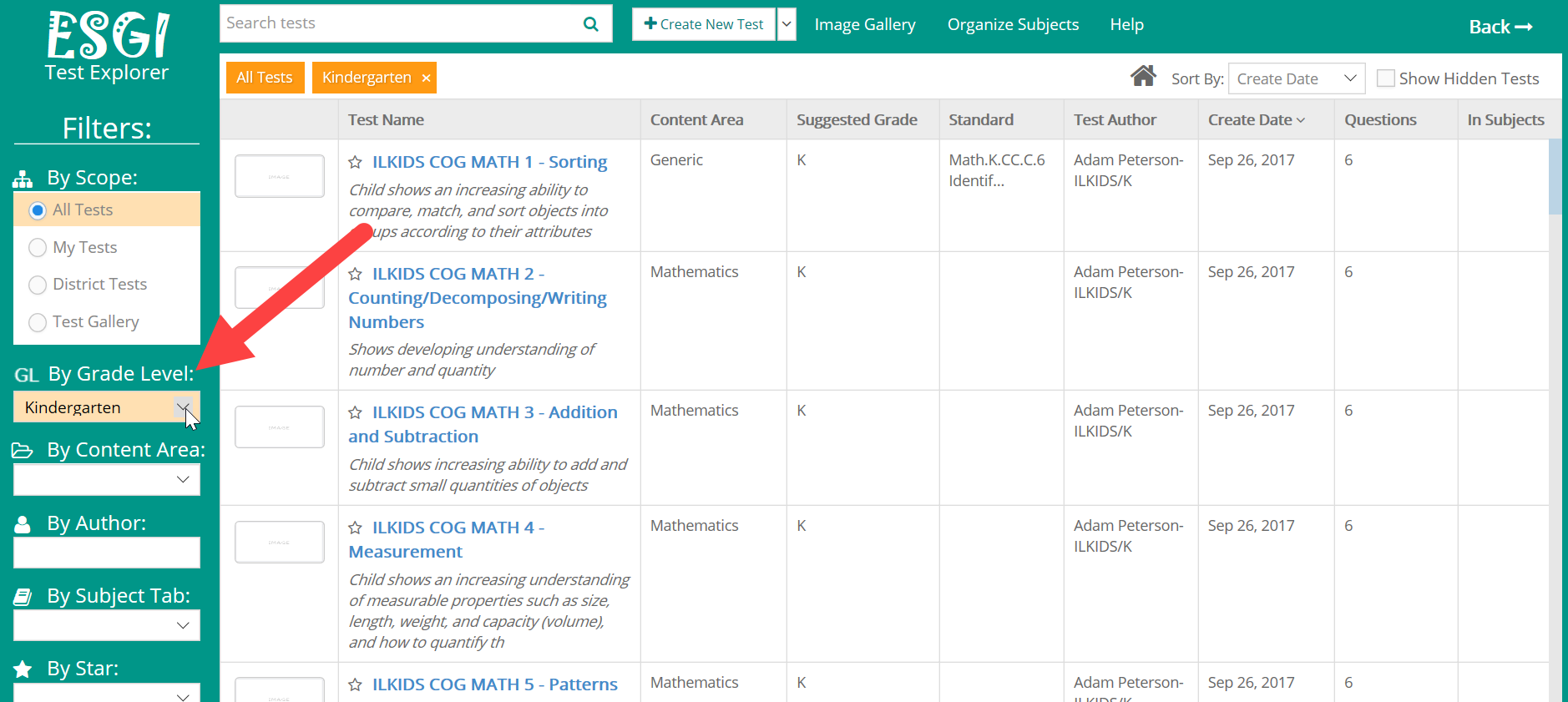 **Note: suggesting a grade level is optional when someone creates a test.  So if you (or others in your district) have already created tests but did not suggest a grade level, they will not show up when you filter.  You can update the suggested grade level by editing the test details (see #5 on that help page).