1. Log into ESGI with your current username and password. All data is in this account, so please do not register for a new one.
2. The Account Management screen will appear. Click the "Buy/Renew" button: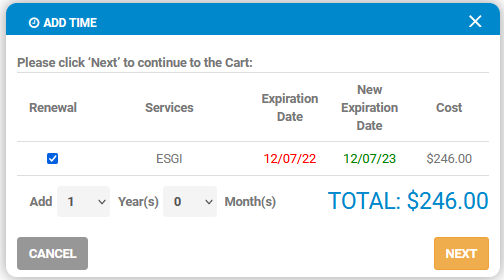 3. Make sure the box is checked to the left of "ESGI". The New Expiration Date and cost for 12 months will display. Additional years or months can be added by clicking on the drop down arrow. The cost will adjust accordingly. Click "Next".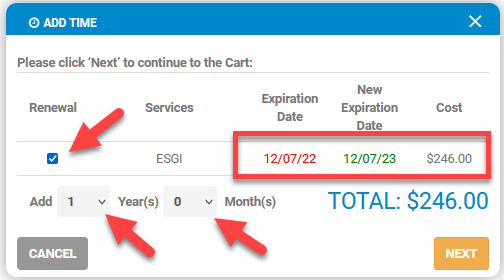 4. The total amount that will be charged to your credit card will appear. Verify the amount, then click "Check Out":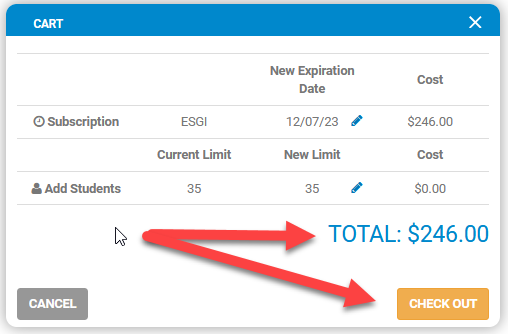 5. Enter credit card information and then click "Purchase", or "PayPal":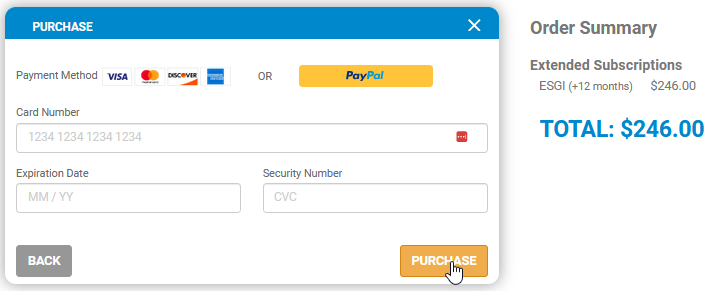 6. A receipt will be sent to the email address associated with your ESGI account and your new account expiration date can be verified in your ESGI Account. CLICK HERE for more information.