The District Students Report is only available in a District Admin Account.  This report is exactly like the Class Totals Report but includes all students in the district.  The school, teacher, class, grade and student name are listed.  If teachers are using more than one set of marking periods, the track is also listed. This is best used with Managed Subject Tabs.
1. Select "All Schools" on the left under the Schools heading.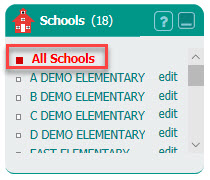 2. Click the District Students Report button on the right of the Home Screen.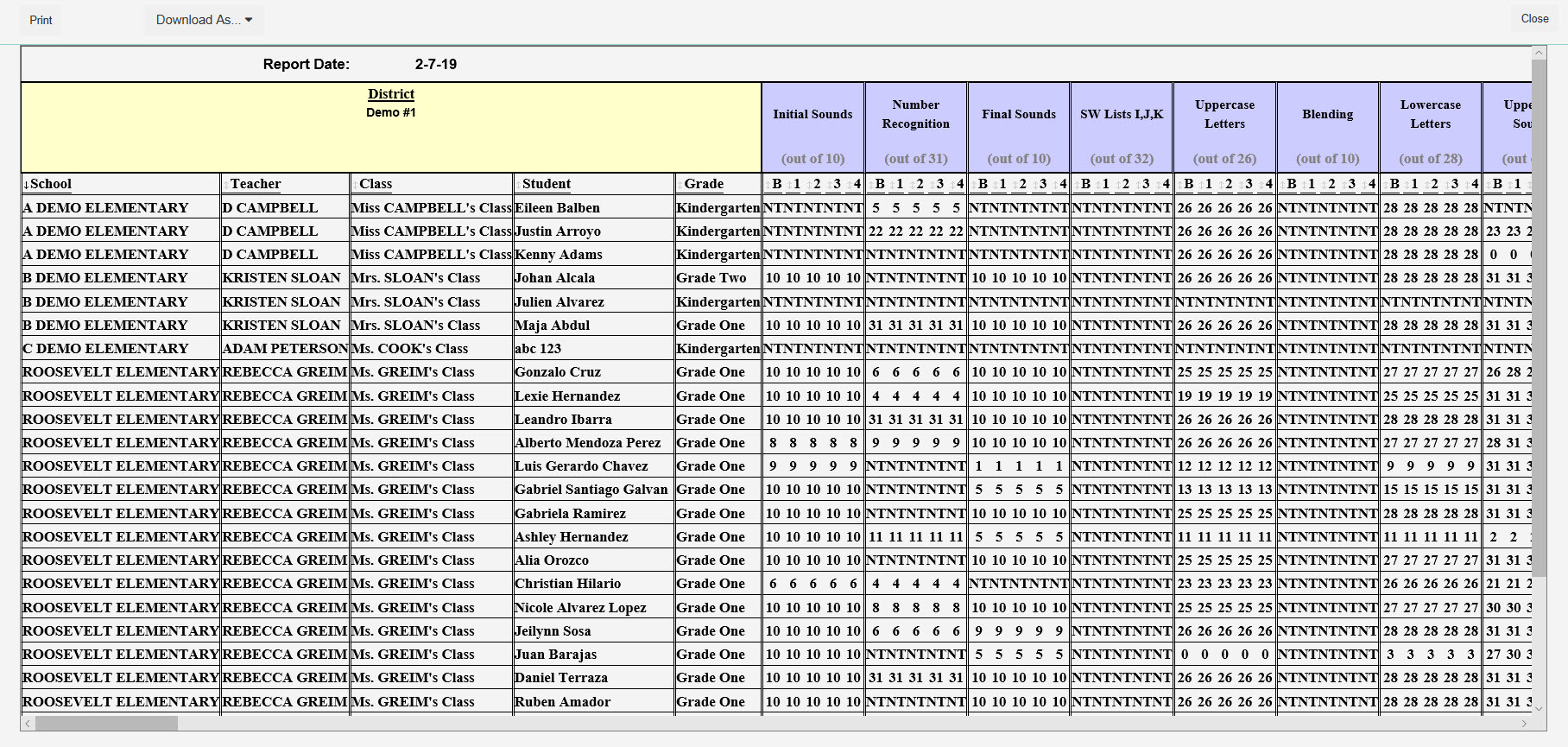 3. Sort the report by clicking on School, Teacher, Class, Student, Grade, Marking Period for a Test, or the Average % Correct. The arrow next to the column heading identifies the sorted column.

4. The District Students Report can be downloaded as Excel or PDF: