Student profile information (first/last name, ID number, language, and grade) can be edited at any time. A student can also be removed from a teacher's class or moved to a different teacher's class by a School or District Admin.  Removing a student does not delete the student record or data. 
If you are missing the "Add" and "Student Explorer" buttons, your district is importing teacher and student information (or considering it), so students can only be added, edited or removed via the import files.  If you think this is an error, please email support@esgisoftware.com.
1. Click "Edit" next to the student that needs to be updated.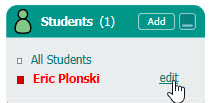 2. On the Update Student screen, edit any of the fields, then click "Save".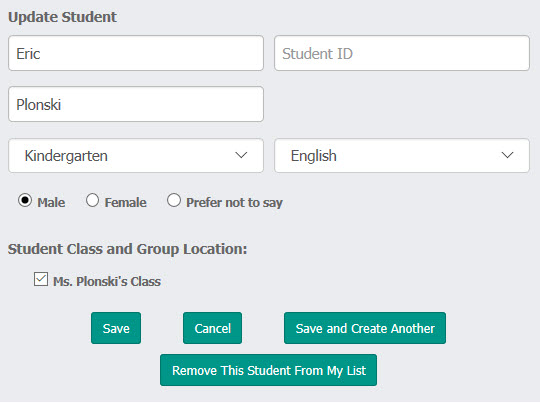 3. To remove a student from a teacher's class, click "Remove This Student From Teacher List".