The Student Detail Report combines many reports into one! It includes the scores from the Class Totals Report, the grades from the Grade Report, the Pie Chart, the Test History Line Graph, and the correct and incorrect answers from the Parent Letter. Step-by-step instructions are included below, as well as a video at the bottom of this page.
1. Click "All Students" or on a single student name in the class list. If a single student is selected, then the report will display results for that student only: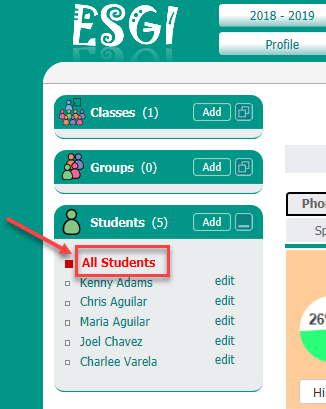 2. Click "Student Detail":

3. Select the Subject Tab from the drop down menu: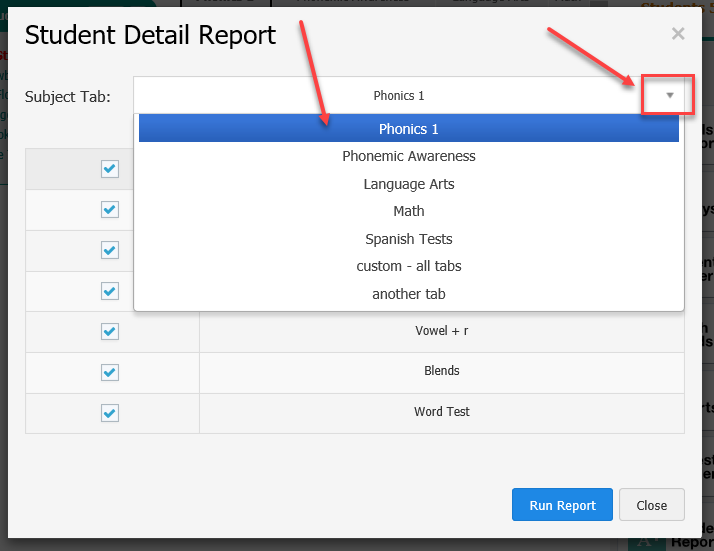 4. Select the tests to be included in the report using the check boxes on the left side of each test name. Click "Run Report".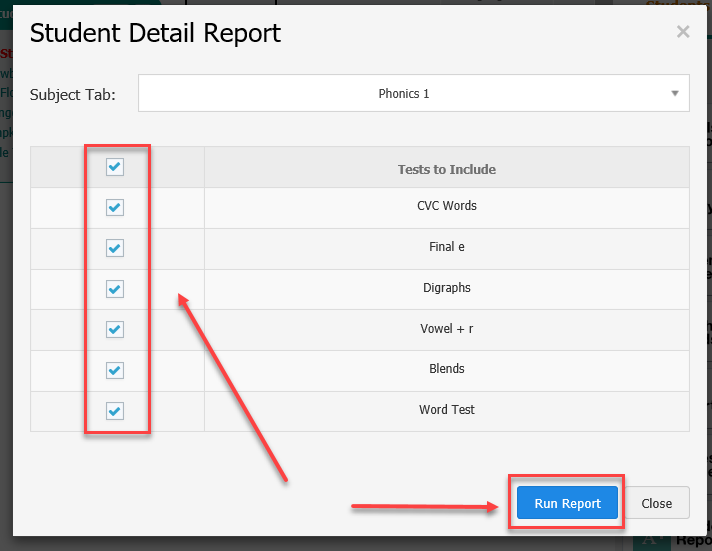 5. An explanation of the different areas on the report is below:
1 - The table shows the number correct score and the grade (if the option to Include Grade is selected).
2 - The Pie Chart shows the percent correct and percent incorrect for the most recent test session for that specific test.
3 - The Test History Line Graph displays a data point for each test session.
4 - Hovering over a data point on the line graph shows the date the test was administered and the number correct for that specific test session.
5 - Correct and incorrect answers are displayed for the most recent test session.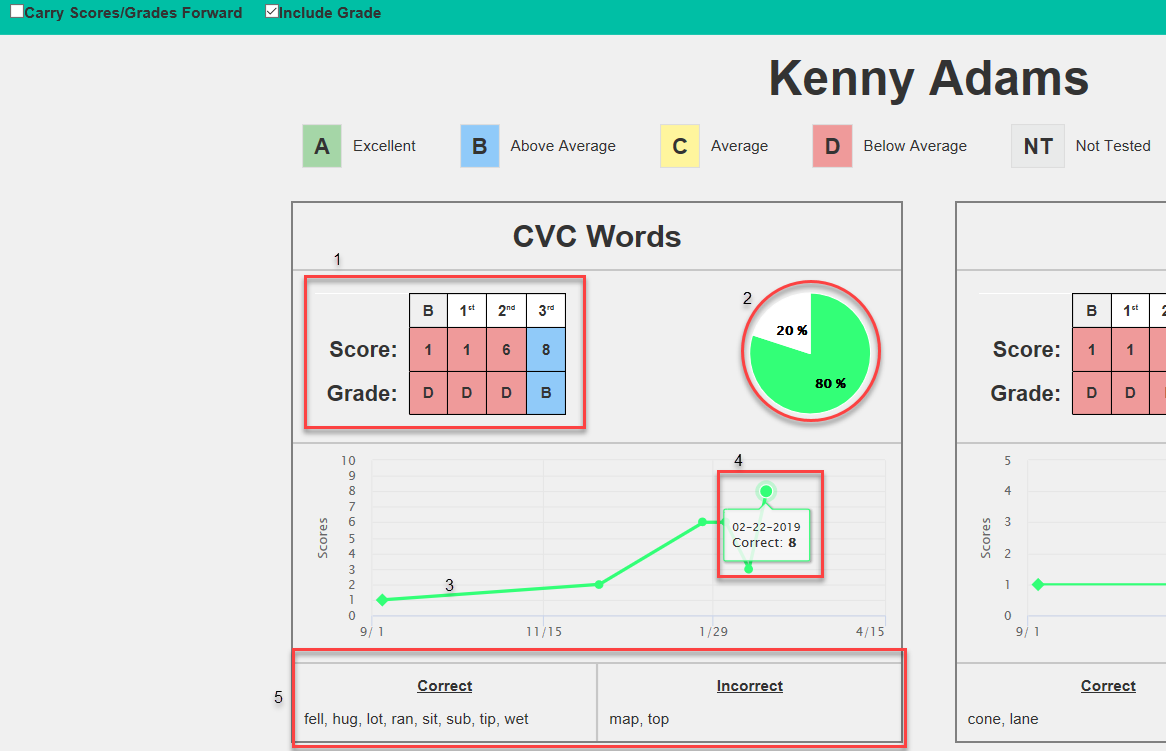 6. Two options are available for this report:
Carry Scores/Grades Forward. If this box is checked, the score for the last test session will display, without regard to the marking period tested in. If the box is not checked, only the score for the last test session in the selected marking period will display.

Include Grade. The Grade is customized and set up in advance. It includes a

customizable Grade Level (A, B, C, etc.) and a customizable Grade Range (90-100% correct = A).

7. To print the report, click the Download to PDF button in the upper right corner.
8. The report name, date, and student name are at the top of each page.