The Student Progress Report is similar to a report card. It lists all the test scores, percentages, and/or grades (if Grade Scales are configured) for one student. The report can be run for all tests on a single Subject Tab, or for all tests on all Subject Tabs. Below are step-by-step instructions on running this report:
1. Click "All Students" or on a single student name in the class list. If a single student is selected, then the report will display results for that student only: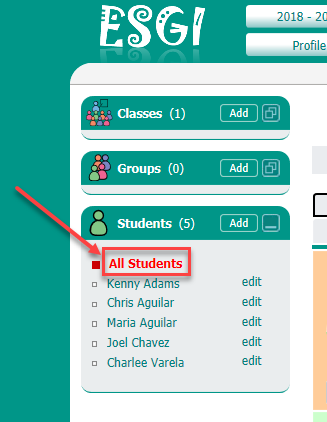 2. Click "Student Progress Report":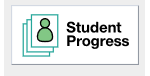 3. Using the drop down menu, select the Subject Tab or select "All" to report on all Subject Tabs: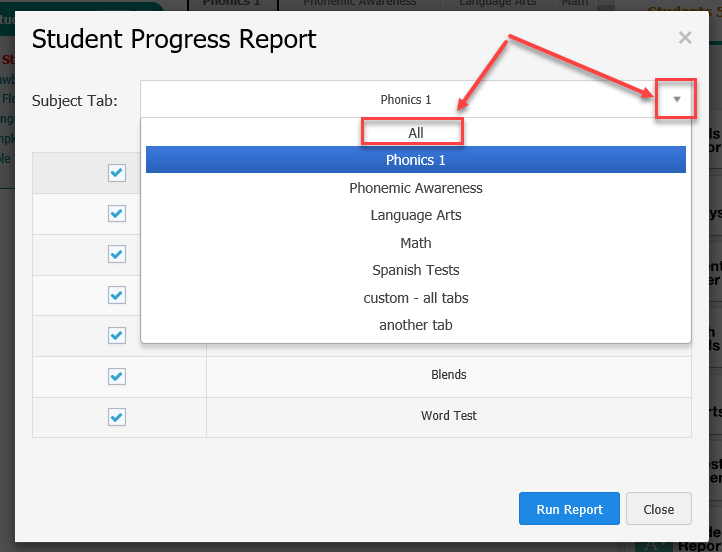 4. Using the check boxes to the left of each test, check the tests to be included in the report. Use the scroll bar on the right side to view and select additional tests. Click "Run Report":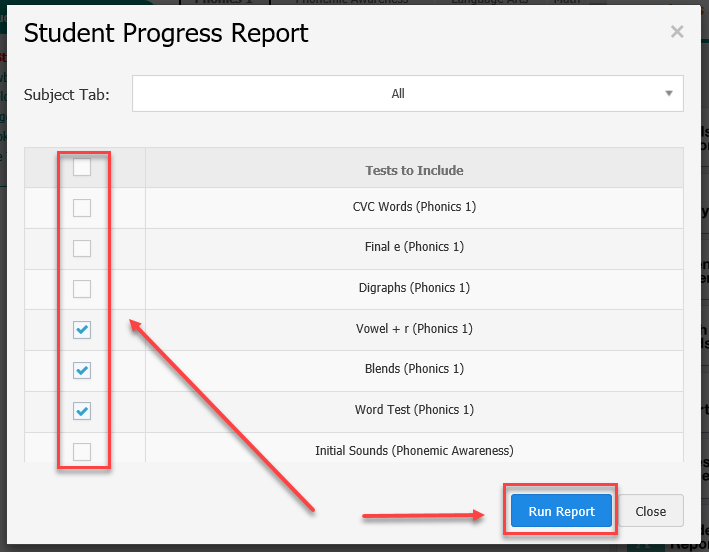 5. Display options are listed at the top of the report:
Display Results as Score, Percent or Grade.
Display zero values if Not Tested. If it is unchecked, "NT" will display if the student was not tested. If it is checked, those same values become 0.

Carry Scores/Grades Forward. If this box is checked, the score for the last test session will display, without regard to the marking period tested in. If the box is not checked, only the score for the last test session in the selected marking period will display.

Using the drop down menu, select a different Class (if applicable), Student or Subject Tab.
Download to PDF for printing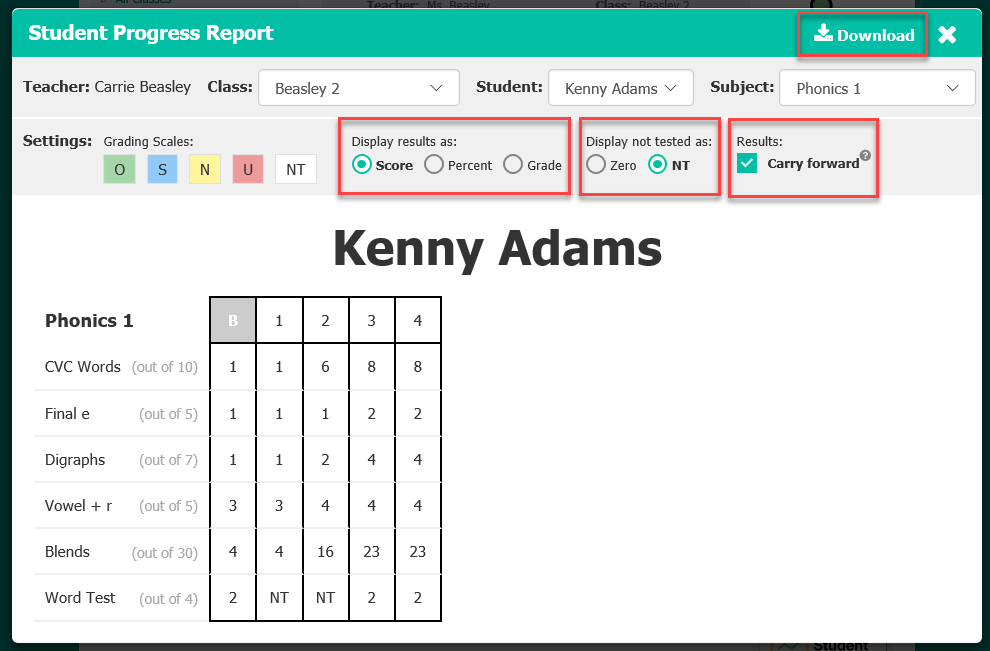 6. The report default is to display in black and white. If "Display Results as Grade" is selected, an additional option to "Show Grade Colors" is made available.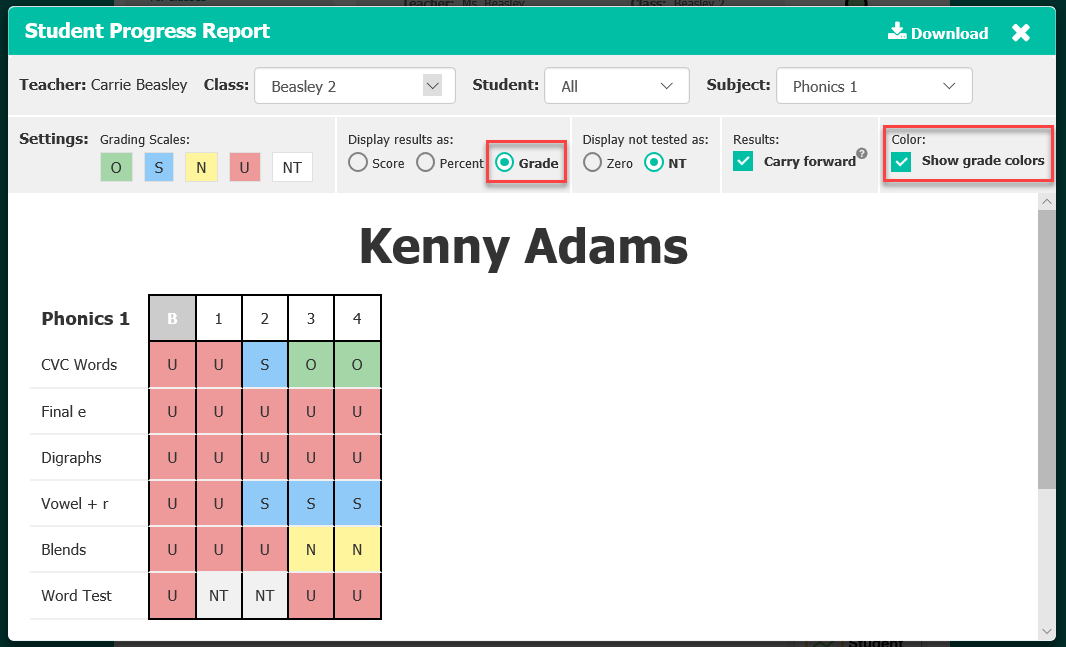 7. To print the report, download to PDF first. The report name, date, and student name are at the top of each page. The marking period key is at the bottom of each page.