To administer a Single Score test:
1. Click on the student's name in your class list, then click "Test"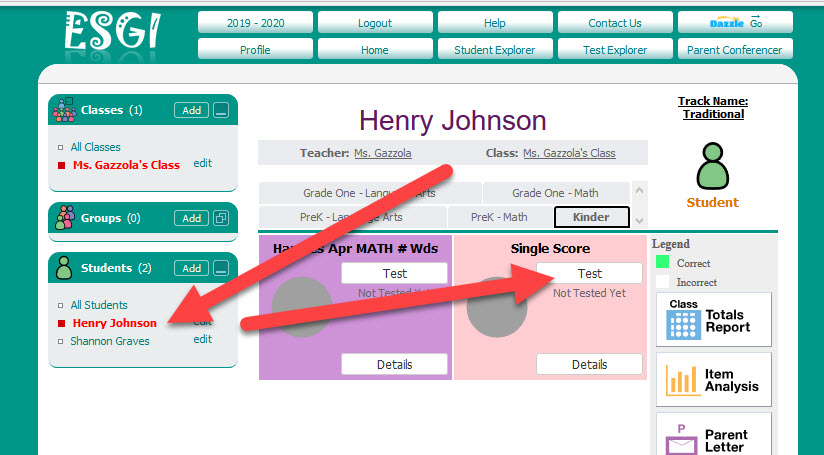 2. Read the question to the student and enter the test score in the box (or use the up/down arrows). Observational notes can be added in the Notes field. Then click SAVE.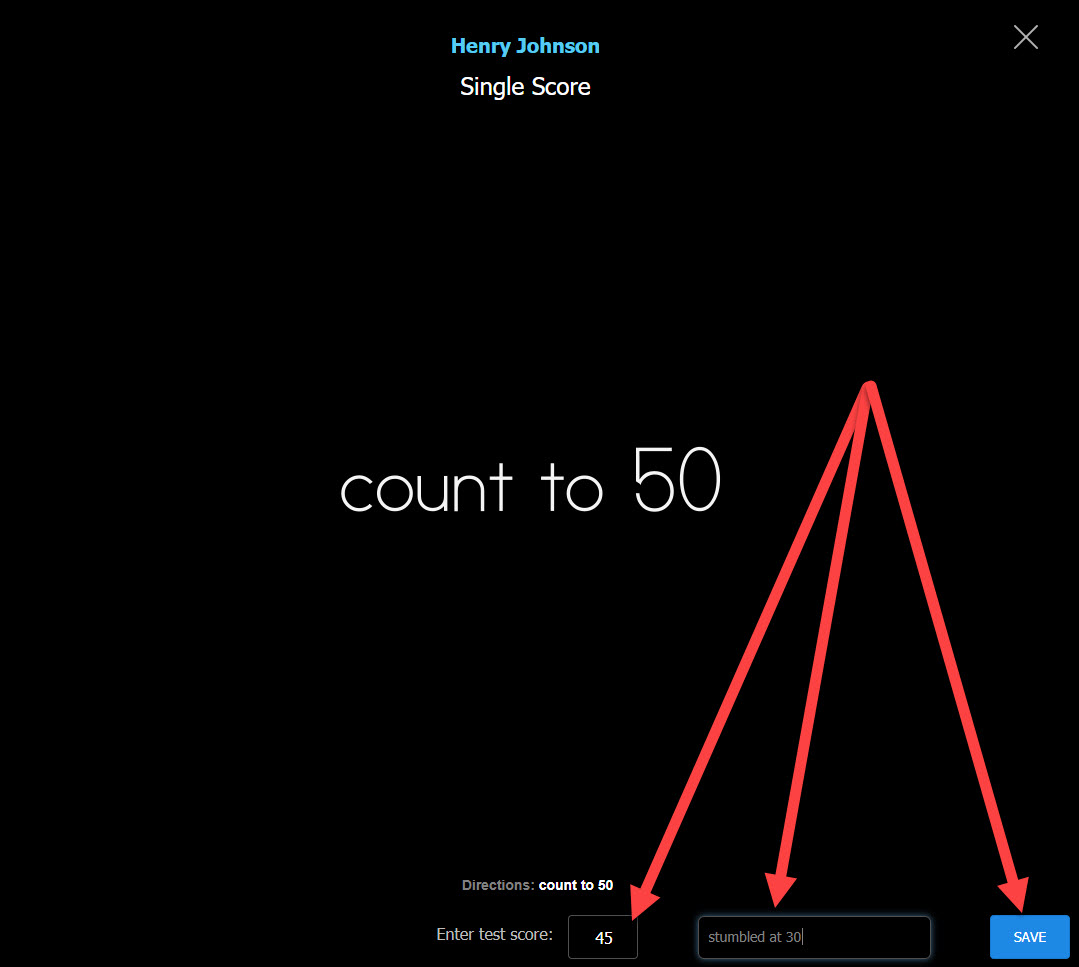 3. The results display immediately. Click to view Test Details or Test History. Flash Cards can also be printed immediately! Click Close when finished.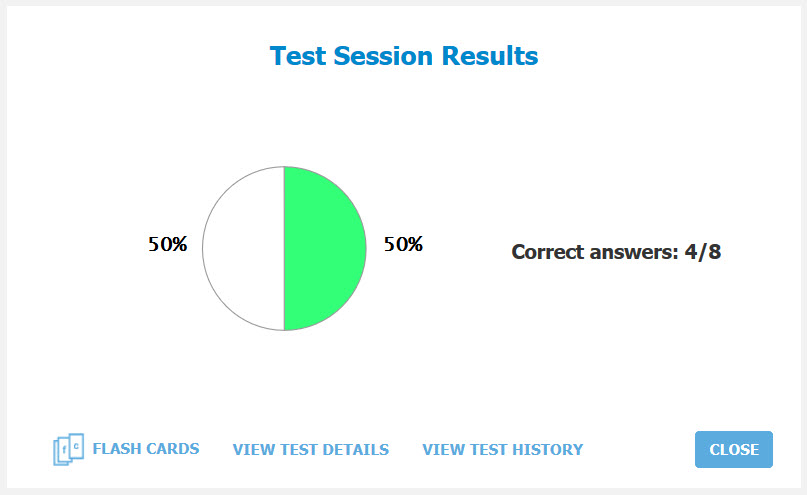 4. The score is reflected in the pie chart on the home screen: